Serially Sued Utah Trooper Faces New Lawsuit by Disabled Man Who Alleges Mistreatment During DUI Stop
Lisa Steed was fired in 2011 and tried unsuccessfully to appeal the decision.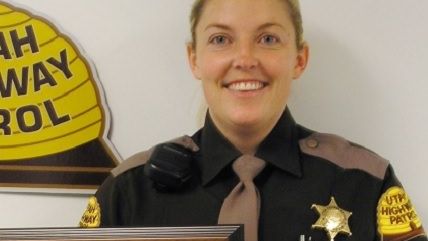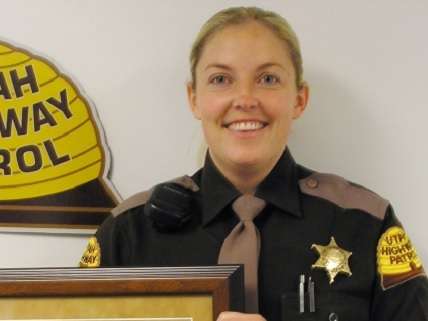 Utah state trooper Lisa Steed was fired in 2011 after several judges found her to be lying on the witness stand. Steed appealed the firing, with her lawyer suggesting she be put in a position where she wouldn't have to testify for the state, but an administrative judge upheld the decision.
Steed was trooper of the year in 2007 for her prolific DUI arrests; she made more than 200 that year. But after Steed was fired, a class action lawsuit was filed on behalf of at least 40 people who claimed they were improperly stopped for DUI. Now Steed faces a fresh lawsuit for a disabled man who says Steed mistreated him during a bicycle DUI stop. From the Salt Lake Tribune:
[Michael] Tilt claims that Steed's police cruiser was following him closely; after he stopped to find out why, the cruiser's emergency lights were activated.

Steed then ordered Tilt to take "a litany" of field sobriety tests despite Tilt's objections that he could not perform them because of his disabilities, according to the lawsuit. For example, Tilt claims his seizure disorder affects his gaze and he has a weak left side and legs of uneven length, which compromise his balance.

Additionally, Tilt claims that his disabilities made the tests dangerous and painful. He says he was required to stand unassisted in front of the flashing emergency lights despite the risk that flashing lights could trigger a seizure. He also claims that the walk-and-turn test and other balance tests were painful and put him at risk of falling.
The federal lawsuit claims Tilt's mentally disabled 18-year-old daughter went looking for him when he didn't return home, but Steed refused to listen to her and made her sit across the street. The lawsuit also claims Tilt was searched despite probable cause, had his anti-seizure medication confiscated and sent to jail to have his blood drawn, despite objections from Tilt's daughter as well as his physician. The suit says he did not get his medication back and may have suffered a seizure at the jail. Tilt is suing Steed and another Highway Patrol employee for civil rights violations.