ACLU Calls for Inquiry into FBI's Killing of Alleged Boston Bomber Friend
Months later, still no official explanation as to why Ibragim Todashev was shot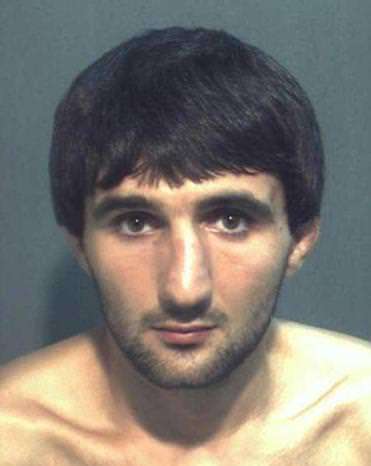 We still don't really have any answers as to why, exactly, FBI agents ended up shooting and killing Ibragim Todashev in Florida in May while investigating a triple homicide connected to alleged Boston Marathon bomber Tamerlan Tsarnaev. The FBI has not explained what happened that resulted in Todashev's death and has subsequently barred the medical examiner's office for releasing details or even saying how many times Todashev was shot. Multiple conflicting stories leaked out about what happened during this confrontation, ranging from Todashev having a knife to him attacking an FBI agent with a metal bar or broomstick.
Months later, we still don't know what happened in that room with a man FBI killed. Now the ACLU is calling for state officials in Massachusetts and Florida to perform their own investigations into Todashev's death. From the Los Angeles Times:
Nearly two months after an alleged friend of purported Boston Marathon bomber Tamerlan Tsarnaev was fatally shot by an FBI special agent while being questioned by the FBI and the Massachusetts State Police in his Orlando, Fla., apartment, few details have emerged about the circumstances of his death and his connection to Tsarnaev.

That's part of the reason the ACLU has called on state officials in Massachusetts and Florida to conduct their own investigations into the May 22 death of Ibragim Todashev.

"When something goes wrong during an operation involving Massachusetts law enforcement officers, Massachusetts residents deserve a thorough and transparent investigation by Massachusetts officials," said Carol Rose, the executive director of the ACLU of Massachusetts, in a letter to Massachusetts Atty. Gen. Martha Coakley.
The shooting is being investigated by members of the FBI and the Department of Justice, but as Rose also noted, the FBI has so far determined that every single shooting of a subject by a member of the department between 1993 and 2011 has been justified. All 150 of them.
It's unlikely, though, that Massachusetts would get involved:
Brad Puffer, a spokesman for Coakley's office, said that the attorney general has reviewed the ACLU letter, and that "while the use of deadly force by law enforcement should be appropriately investigated, this particular incident happened in another state which is outside our jurisdiction."

The ACLU of Florida sent a similar letter to Gerald Bailey, commissioner of the Florida Department of Law Enforcement, calling for an investigation into the death, and for more information about the state's Joint Terrorism Task Force.