Spain Requests Bailout for Banking Sector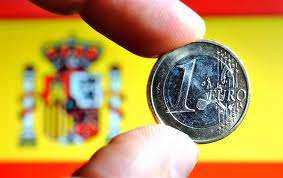 Today, Spain requested a €39.5 billion bailout for its banking sector. The bailout will almost certainly be approved by eurozone finance ministers who are meeting in Brussels. The request comes on the same day that Greece begins buying bonds from private investors in an effort to meet conditions required for continued assistance.
Much of the Spanish bailout money will go to four large banks, while €2.5 billion will be put into what is being called the "bad bank" that was set up in order to hold some of Spain's toxic property assets.
The announcement caused the euro to rise to a six-week high against the dollar. However, this rise could have been due to a lack of understanding about the nature of the bailout, as was noted by Joshua Raymond at CityIndex:
Interestingly enough, the euro rose sharply in the immediate aftermath of the announcement, which to me appears likely that many investors mistook the announcement as a formal sovereign bailout request. That knee jerk reactive move was quickly corrected however. Many in the market are taking clarity around the Spanish fiscal situation in their stride currently, particularly considering the time of year and the fact stock indices have performed well of late.
Spanish Prime Minister Mariano Rajoy declined a bailout in October from the European Central Bank, avoiding the sort of austerity measures the ECB, the European Commission, and the International Monetary Fund (known collectively as the "troika") have been imposing on Greece. The bailout requested today would be managed by the European Stability Mechanism, which is being financed largely by Germany and France. However, while ESM help might not come with the same strings that have been attached to troika bailouts, it does come with some risk.