Hooray! Bankrupt California Is Now a One-Party State!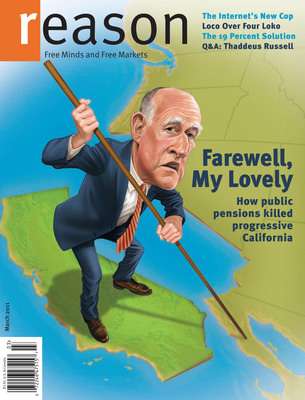 In the L.A. Times, lefty opiner Harold Meyerson performs a tapdance on the grave of the California Republican Party. Excerpt:
Assuming the leaders in the few remaining close races hold their leads, there will be 38 Democrats and 15 Republicans representing California in Congress come January. Of those 38 Democrats, 18 are women, nine are Latinos, five are Asian Americans, three are African Americans, four are Jews and at least one is gay. Just 12 are white men. Of the 15 Republicans, on the other hand, all are white men — not a woman, let alone a member of a racial minority or a Jew, among them.

The composition of the state's new Democratic congressional delegation merely reflects the state's demographic changes. Latinos (72% of whom backed Obama) were 23% of the California electorate in 2012, up from 18% in 2008. The share of Asian voters (who voted for Obama at a 79% rate) doubled, from 6% to 12%, between those two elections. Voters under 30 increased their share of state ballots cast from 20% in 2008 to 27% in 2012, and backed Obama at a 71% rate. The state's proportion of white voters, meanwhile, fell from 65% in 2004 to 63% in 2008 to just 55% last week.
I might dislike the state GOP even more than Harold Meyerson does, but there are some other numbers that prevent me from celebrating what Meyerson hails as "the political transformation of California." For instance: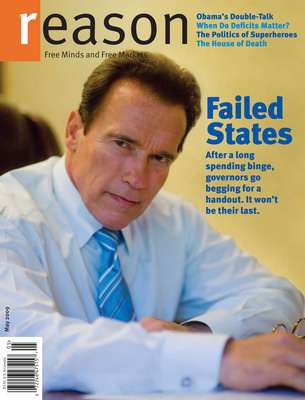 * Democrats have controlled all eight statewide executive offices since 2011, for only the second time since the 19th century.
* Democrats have a 28-12 edge in the state Senate, tied for its largest advantage since the 19th century. The party has held a majority there since the late 1950s.
* Democrats have a 54-26 edge in the state Assembly, its largest advantage since 1978. The party has run the Assembly since 1997.
* California has been represented in the U.S. Senate by Dianne Feinstein and Barbara Boxer for two decades.
* That 38-15 congressional delegation advantage, if it indeed holds, will be by far the largest spread in state history, and almost the largest percentage advantage as well (there was that 3-1 moment in the 1870s). Republicans last held more California congressional seats than Democrats in the late 1950s.
So what has all this enlightened Democratic governance produced? Here's one way of looking at it: The last month that California had an unemployment rate of less than 10% was January 2009. The last month its unemployment was lower than the national rate was April 1990. The 2010 Census marked the first time California didn't gain a seat in the House of Representatives since basically ever. For the first time since the Gold Rush, a majority of California residents were born in the state. The ultimate migration-magnet in a nation of immigrants is just no longer so, however strange that may be to accept.
We cannot blame this all on professional Democrats or even their public-sector union overlords, of course; the populace itself deserves more than its fair share of discredit. But it is worth noting that as the ship of Golden State was being driven straight into the ditch, it was precisely the likes of Harold Meyerson who had the temerity to blame what few elected Republicans there were for throwing a few grains of sand into the overwhelmingly Democratic state machinery.
Well, that excuse is gone, as Scott Shackford pointed out after election day. From this month forward, let us gaze upon California for what it is: a living, wheezing example of unfettered Democratic governance. Progressives should be tickled pink about having such a nice, big demonstration project from which to showcase their superior economic philosophy. And the rest of us should grab popcorn.