Catalonia Demands a Bailout as Sovereign Bailout Looms Over Spain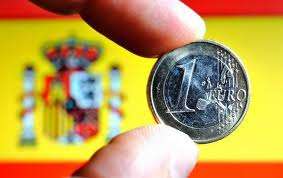 Catalonia is asking for 5 billion euros and says it will reject any political conditions. The northern province, which represents one fifth of Spain's economy, is looking to receive funds from the proposed but yet to be realized eighteen billion euro liquidity fund announced by the central government back in July.
Data released today showed that Spain's economy as a whole contracted 0.4 percent in the last three months. Spain and its constituent provinces have cuts spending, but it is unlikely to be enough to avoid some intervention from international bodies. Over a Bloomberg Andrew Davis and Angeline Benoit explain:
Rajoy has introduced the most aggressive austerity measures in Spain in more than 30 years, though without the regions curtailing their shortfalls, the government is at risk of missing its 2012 deficit goal of 6.3 percent of GDP. Earlier this month, Rajoy imposed debt ceilings on the regions, with Catalonia limited to total borrowing of 22.8 percent of output this year, compared with 21 percent in the first quarter.
Catalonia indicated that it would need bailout funds back in July, when it was already clear that the province was unable to pay for social services. As pointed out above, Spain may very well miss its deficit reduction goal, and many think that Spain will be the next country in line for a sovereign bailout. The Spanish government has said that it will wait for the European Central Bank to outline its plans before any formal request is made. However, Prime Minister Rajoy has said he is open to all options. A few days ago Reuters reported on talks between the Spanish government and European officials on conditions for a possible bailout. Rajoy's office refused to comment.
The mechanism for provincial bailouts the Spanish government proposed back in July would use bank loans and lottery funds to help indebted provinces. Although Catalonia has made the request many were expecting the liquidity mechanism is still not active.
The recent request for funds from Catalonia comes as representatives from the troika (European Commission, International Monetary Fund, and the European Central Bank) visit Lisbon to oversee Portugal's reforms and the President of the European Council, Herman Van Rompuy, visits Spain. For today at least all eyes are on the Iberian Peninsula. Greece can enjoy a rare day out of the spotlight.