United States: 114th Out of 143 on the Happy Planet Index
The New Economics Foundation, a lefty British think tank published its Happy Planet Index report last week. By evaluating life expectancy, lived experience polls, and resource use, the NEF folks have determined that the planet is very unhappy with Americans. The good news is that the planet is much happier with places like Cuba, Mexico, Egypt, and India. See the map below summarizing the NEF data.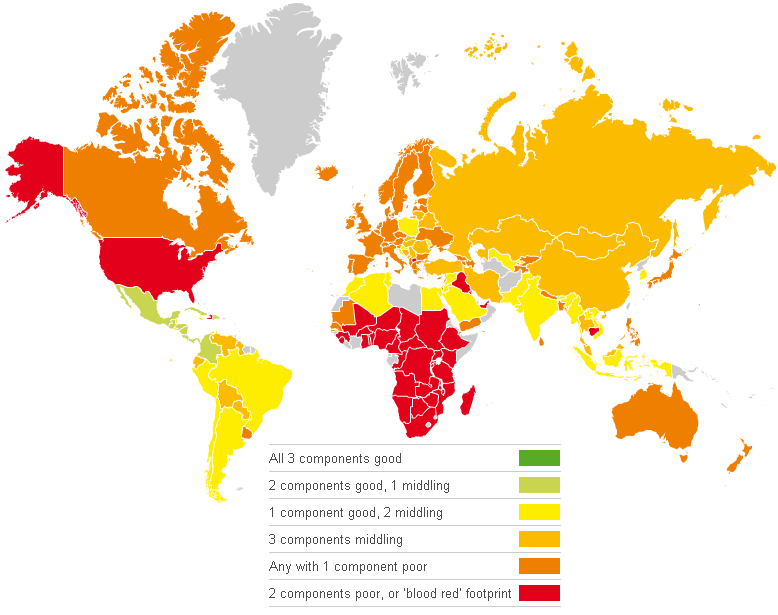 The top ten Happy Planet countries are: Costa Rica, Dominican Republic, Jamaica, Guatemala, Vietnam, Colombia, Cuba, El Salvador, Brazil, and Honduras. The U.S. is 114 out 143 countries, nudging out Nigeria, Guinea, Uganda, South Africa, Rwanda, Democratic Repubic of the Congo, Sudan, Luxembourg, United Arab Emirates, and Ethiopia as the next lowest ten countries indexed as happy. At least Zimbabwe remains at the bottom of the heap in 143rd place.
Note: I was away last week, but I acknowledge that some perceptive H&R commenters cited the publication of this report.