Bronx Legislators Push To Hold Incarcerated Parents Closer to Children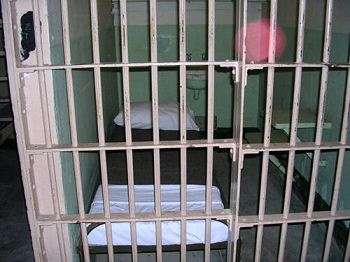 Two Bronx legislators want to establish a pilot program that would let 60 parents be incarcerated near their minor children, reports the New York Daily News. New York State's Department of Corrections doesn't factor in parenthood when assigning inmates to prisons, even though 73 percent of female inmates are moms.
According to the Women's Prison Association's Institute on Women & Criminal Justice, drug offenses make up about 28% of the female state prison population nationwide, with nearly 2/3 of women in state prison there for non-violent offenses. Why focus on mothers? Department of Justice statisticians report incarcerated mothers are more than two and a half times more likely than fathers to have been head of a single parent household prior to their incarceration.
While New York State's prison population has declined over the last decade, the Daily News suggests transferring inmates downstate to be closer to their children could be politically problematic because of upstate politicians who want to keep prisons, and, crucially, prison staff (jobs!) upstate, even when the inmates (most of them, given the denser population) are from downstate.
The New York State prison system is routinely managed as a jobs program, a symptom of government engaging in spending as policymaking. So while the war on drugs is touted as an 'absolutely critical' investment that only Social Darwinists would oppose, doing something humane for incarcerated parents and, more importantly, their children, gets tied up in regional politics.