Loan-Modification Scams Only News When There's Hotness Involved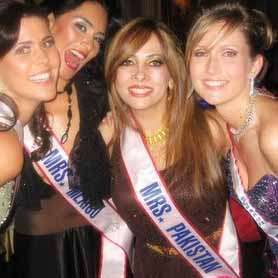 President Obama's campaign to encourage mortgage modifications by any means necessary hasn't done much to keep Americans in their homes, but it has had a profound effect on U.S. journalism: It's provided such a steady stream of loan modification frauds that the loan-mod scam has become this decade's version of the bus-plunge or the double-dipping city worker. Every day's news features one such story, or two, or three.
The only way to freshen up a warhorse like that is to add some "almond-shaped eyes…flawless skin… and full beautiful lips."
Meet Saman Hasnain, a former Mrs. Pakistan now on the lam after she and her husband allegedly swindled more than a dozen Californians out of the cash they'd saved by not making their mortgage payments. The San Jose Mercury News explains how Hasnain worked – by being so hot even married women fall for her:
"She was really pretty," said Korina Diaz, a Gilroy waitress who lost her ranch after paying the couple $11,500 to lower her mortgage payments. "She wore a skirt suit, high heels, nylons—like a real good-looking professional lady."

Saman's striking appearance was crucial, Chen said, because the couple didn't know their victims and had to make a good first impression. They attracted homeowners by word-of-mouth and through fliers passed out at ethnic supermarkets after the housing market tanked, according to Chen.

Now the Santa Clara County deputy district attorney has charged them with ripping off 17 people—just a fraction of the 80 to 100 families he says they defrauded. The Hasnains each face 19 felony counts of conspiracy to commit grand theft in the loan-modification scheme, and Jawad has been charged with nine additional counts of felony grand theft for allegedly enticing victims from 2006 through July 2010 into investing in a fraudulent 10-unit condominium development in Fremont.

However, there is one problem: Earlier this month, the couple fled with their two young sons to Lahore, Pakistan—a country that has no extradition arrangement with the U.S.
The Merc and the U.K. Daily Mail (which really does have all the American news that matters) use wonderfully prim phrasing in their headlines: Hasnain "used her striking appearance" or "used striking looks" to swindle people. "Striking" is one of those terms like "handsome" when used to describe a woman, and Hasnain is of a certain age, but she does appear comely in the Mail's tastefully out-of-focus photo and other pictures.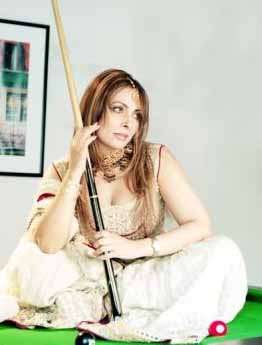 More striking than Hasnain is how common loan modification swindles really are. They're not even news at this point, and I don't think that's a coincidence. The mortgage modification market is a giant fraud in plain sight, in which stupid lenders and shameless deadbeats are invited to lie to each other even more brazenly than when they were taking out the original crappy loans.
As you can see from the latest OCC/OTS Mortgage Metrics Report [pdf], modifying loans continues to do what it did in 2009, 2010, 2011 and earlier this year – drag out the pain of mortgage default without doing much to keep bad borrowers in the homes they don't want to pay for. Redefaults (starting at page 34) are ticking back up across all categories. That goes for both voluntary modifications and loans modified under the Home Affordable Modification Program (HAMP).
I have been slicing and dicing these numbers for almost four years, and there's no way around it: The more loans you modify, the more deadbeat recidivism you get. This has not stopped President Obama and his much-depleted economic brain trust from doubling down on their failed modification efforts, the only practical effect of which has been to delay the market bottom and prevent the long-awaited real estate recovery.
Amazingly, the only official willing to cry "Hold, enough" is Edward DeMarco, interim director of Fannie Mae and Freddie Mac, who draws the line at having the taxpayers cough up to reduce the principal on bad loans. Predictably, DeMarco is getting vilified by magic-unicorn economists. Here's the L.A. Times' Jim Puzzanghera explaining why DeMarco is "considered by a growing number of people to be the single biggest obstacle to the housing market recovery." (Fair and balanced, Puzzy! Fair and balanced!)
DeMarco is right and the "growing number" of critics Puzzanghera refers to (only two of whom are named) are wrong. Cutting principal slightly reduces the rate of redefault, but the change is negligible. Government loan modification policy is not just immoral; it's ineffective. Worse, it creates an ethical vacuum into which swindlers, chiselers, fraudsters and community organizers are naturally drawn. The only difference between Hasnain and the rest of them is that she's a little easier on the eye.