Steve Jobs, R.I.P. and Open Thread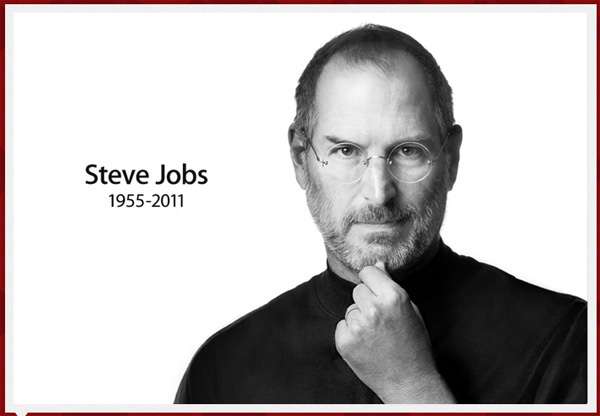 As you have no doubt heard,NeXT Computer Apple Computer founder Steve Jobs has died at 56.
History will little note nor long remember anything I have to say about Jobs, who enriched our culture not only with the original consumer GUI breakthrough but with his early support for Pixar, a foresighted reconfiguring of his company around devices in the 21st century, and countless other good bets (and more than a few bad ones).
Whatever your views of the iPhone, iPad, iPod and so on (I left the Apple world in the late nineties and resisted all subsequent i-Siren songs), there's not much argument that Jobs had a deep, real and positive impact on our economy and our culture. Maybe just as important, Apple's long, convoluted, up-and-down battle with its competitors – which included a barely remembered bailout from Microsoft back in the dotcom era – has been among the most fascinating business stories of our time. (Speaking of which: John Sculley, it's time for your second act.)
Reason coverage of Apple and Jobs:
Why Chairman Steve's many failures worked out well for him and for the rest of us.
Why even the overhyped launch of the iPad is more important than any political event you can name.
The temperamental Jobs amusingly rips a student journalist a new bunghole.
How the FCC is even trying to screw up the iPhone.
Which is a better deal for your money: iPhone or oBama?
And the classic iPhone versus American jobs:
Speak your mind in the comments. I'd say it's a mercy that Jobs enjoyed being widely celebrated in his own lifetime (though it was never clear whether he enjoyed anything), and his death is not entirely unexpected. But it's still a kick in the ass to lose a great innovator when he was clearly still at or near his productive prime.