Texas TSA Bill Succumbs to Squabbling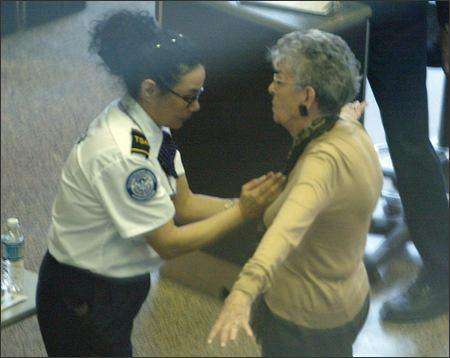 As Jesse Walker noted this morning, the Texas bill aimed at protecting airline passengers from sexual assault by the TSA, which was revived by Gov. Rick Perry in a special legislative session, is dead again. Here is the Tenth Amendment Center's account of what happened:
On Tuesday evening, the Texas Senate ignored an amended House bill that lowered the threshold TSA agents would have to meet from "probable cause" to "reasonable suspicion" and passed its own version of the anti-groping legislation (SB29) 19-11. Senators promptly adjourned, leaving representatives just one day to consider the legislation.

The House passed the second reading of the Senate bill 106-27, with 16 representatives absent Wednesday morning.

But with the end of the special session looming, House members had to vote to suspend the Texas Constitution's three day reading rule and allow a second vote on SB29 later in the day. Several representatives left after the second reading, and the vote to suspend the rules fell short of the 4/5 majority needed on a 96-26 vote.
Rep. David Simpson (R-Longview), the bill's main sponsor in the House, promises to try again. The Tenth Amendment Center notes that legislators in Utah and Pennsylvania are considering similar bills. Previous coverage of the Texas bill here.