How'd That Work Out for Ya, Obama Voters?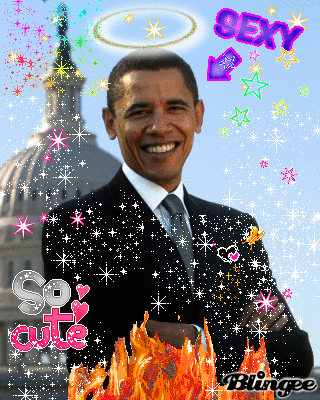 Here's what the president said the last time he announced he was running:
All of us know what those challenges are today—a war with no end, a dependence on oil that threatens our future, schools where too many children aren't learning, and families struggling paycheck to paycheck despite working as hard as they can. We know the challenges. We've heard them. We've talked about them for years.

What's stopped us from meeting these challenges is not the absence of sound policies and sensible plans. What's stopped us is the failure of leadership, the smallness of our politics—the ease with which we're distracted by the petty and trivial, our chronic avoidance of tough decisions, our preference for scoring cheap political points instead of rolling up our sleeves and building a working consensus to tackle big problems.

For the last six years we've been told that our mounting debts don't matter, we've been told that the anxiety Americans feel about rising health care costs and stagnant wages are an illusion, we've been told that climate change is a hoax, and that tough talk and an ill-conceived war can replace diplomacy, and strategy, and foresight. […]

Today we grieve for the families who have lost loved ones, the hearts that have been broken, and the young lives that could have been. America, it's time to start bringing our troops home. It's time to admit that no amount of American lives can resolve the political disagreement that lies at the heart of someone else's civil war.
I am so relieved we are no longer fighting someone else's civil war, mainlining foreign oil, misundereducating or students, pumping carbon into the air, and worrying about paychecks!
That four-year-old speech is also striking for its, well, audacity. Typical of a politician running for president, I know, but still kind of breathtaking:
I recognize there is a certain presumptuousness—a certain audacity—to this announcement. I know I haven't spent a lot of time learning the ways of Washington. But I've been there long enough to know that the ways of Washington must change. […]

This campaign must be the occasion, the vehicle, of your hopes, and your dreams. […]

That's why I'm in this race.

Not just to hold an office, but to gather with you to transform a nation. […]

I want us to take up the unfinished business of perfecting our union, and building a better America.

And if you will join me in this improbable quest, if you feel destiny calling, and see as I see, a future of endless possibility stretching before us; if you sense, as I sense, that the time is now to shake off our slumber, and slough off our fear, and make good on the debt we owe past and future generations, then I'm ready to take up the cause, and march with you, and work with you. Together, starting today, let us finish the work that needs to be done, and usher in a new birth of freedom on this Earth.
Nick Gillespie on the announcement from earlier this morning. In November 2010, Reason caught up with libertarians who voted for Obama.