Orthodox Israeli newspaper edits Angela Merkel out of photo of the Paris march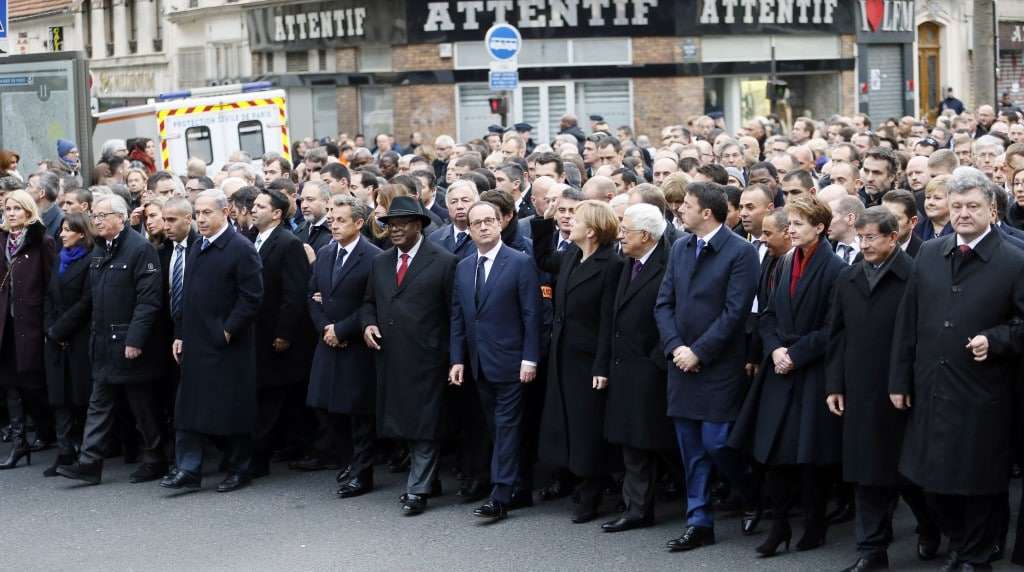 So reports Times of Israel (Avi Lewis), about the ultra-Orthodox newspaper "HaMevaser," founded by Meir Porush, a member of the Knesset. The paper removed the images of German Chancellor Angela Merkel, Danish Prime Minister Helle Thorning-Schmidt and Paris Mayor Anne Hidalgo through Photoshopping or cropping. "Images of women are generally not displayed in ultra-Orthodox publications due to modesty concerns."
When worry about modesty and unduly inflaming the passions of men makes it impossible for you to honestly display a historic political event, that seems to me a sign that those worries occupy far too central a place in your mind.