Voters in One Wisconsin Town Face 7 Marijuana Ballot Questions
Marijuana legalization is growing in popularity among Midwestern voters, and has become a wedge issue in several key races.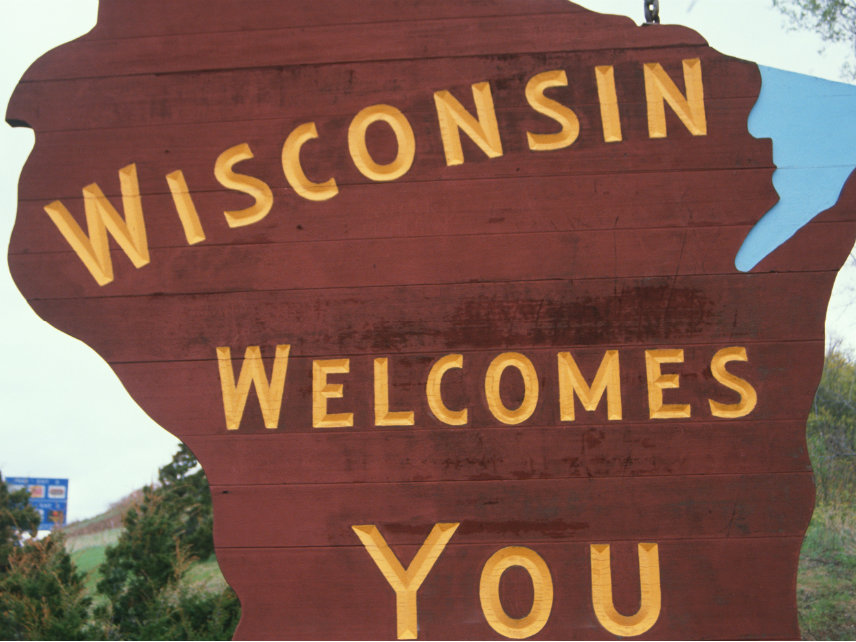 Voters in 16 Wisconsin counties will get the chance to weigh-in on marijuana legalization on Election Day, part of a notable shift in pot politics away from coastal states and into America's heartland.
But nowhere will Wisconsin residents have their voices heard more loudly than in Racine, where voters will face not one, not two, not three….but seven ballot questions about legalizing weed.
The seemingly excessive number of referendums is the result of overlapping political jurisdictions seeking input from voters, explains The Journal Times of Racine. City officials approved a series of four ballot questions regarding marijuana—asking voters whether they believe the drug should be decriminalized, legalized for recreational use, legalized for medical use, and whether taxes on marijuana sales should be "used for public education, health care, and infrastructure"—while officials in Racine County (which includes the city of Racine and surrounding areas) simultaneously approved three very similar questions.
The overlapping and repetitive questions may seem silly to Racine voters, but they are part of an important shift that's happening this Election Day. Previously, only one Wisconsin county—famously progressive Dane County, where the state capital of Madison is located—has held a referendum on marijuana legalization. This year voters in 16 of the state's 72 counties, containing more than half the state's population, will have a chance to vote on the question of legalization.
Gary Storck, editor of pro-legalization blog Cannabadger.com, points out that those 16 counties are an interesting cross-section of the state's mixed politics: Nine of them (including Racine County) went for Donald Trump in the 2016 election, while seven were won by Hillary Clinton.
None of these referendums are binding, but the results could help shift attitudes towards legalization in a state where the top politicians on both sides of the aisle remain opposed to it. Three-term Gov. Scott Walker opposes legalization outright, while Democratic challenger Tony Evers, the state's superintendent of education, supports medical marijuana and has promised to hold a statewide referendum on legalizing recreational weed.
That puts both of them out of sync with the state's voters. A Marquette University poll conducted in August found that 61 percent of Wisconsin voters favored legalization, with only 36 percent opposed.
Beyond the Badger State, this year's election could see an important shift in marijuana politics, as voters across the Midwest will have a chance to express their interest in legalization. Michigan, Missouri, and North Dakota will have statewide ballot questions about marijuana, while several counties in Ohio will also poll voters about weed. In Illinois and Minnesota, marijuana has become a major issue in gubernatorial races, with Democratic candidates in both states running on promises to legalize weed while the Republican candidates have promised to continue prohibition.