The Officer Who Killed Tamir Rice Found a Police Chief Willing to Hire Him
It's hard to get rid of bad cops, especially when there are leaders willing to excuse deadly incompetence as an innocent mistake.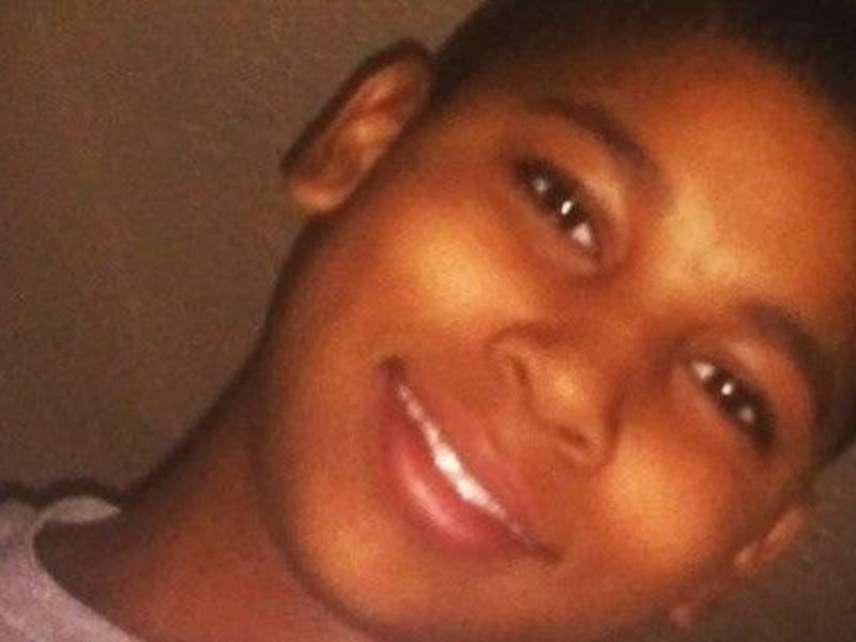 If you're feeling like a new era of police accountability is coming after Friday's murder conviction for the Chicago cop Jason Van Dyke, a police chief in Ohio is here to set you straight.
That same day Van Dyke was convicted, Bellaire Police Chief Richard Flanagan announced that he had hired Timothy Loehmann for his force. Loehmann is the officer who shot and killed Tamir Rice, a 12-year-old boy, in Cleveland in 2014 just seconds after arriving on the scene. Rice was holding a fake gun, but police said they were unaware that the weapon was not real, even though the person who called 911 in the first place said it might be a replica.
A grand jury declined to charge Loehmann for Rice's death. To be clear, that was after the county prosecutor actively discouraged charges in the case. Voters subsequently bounced him out of office in 2016.
The fact that the prosecutor stacked the deck against justice doesn't seem to bother Flanagan. He told the Times Leader that since Loehmann was never charged, he was "cleared of any and all wrongdoing" and should get another chance.
But even if one were to forgive Loehmann's behavior (and not think it's grotesque that Rice doesn't get a second chance to learn why it may be better not to play with fake guns in a public park), Flanagan's decision ignores the reality of why Loehmann was job hunting in the first place. Even though Loehmann wasn't charged with a crime for killing Rice, he was still fired from the Cleveland Police Department. That's because he had concealed the fact that he had previously resigned from the police department from Independence, Ohio, rather than be fired for his terrible performance record and was deemed "unfit for duty." Before that he had failed a police exam in another Ohio city, Maple Heights.
There is ample evidence that Loehmann does not have the temperament to be a police officer, and Flanagan's rather blasé attitude about hiring him (he complains that it's not fair for people to "crucify" him for killing Rice) has left some citizens horrified.
This isn't Flanagan's only questionable hire. The chief has also just hired Eric Smith as a part-time officer. Smith is the suspended police chief of the small village of Bethesda, Ohio; the state is currently investigating him over accusations that he misused a police database to dig up information on people for personal use.
To judge from the Times Leader's reporting, Flanagan seems to have more doubts about hiring Smith than hiring Loehmann. He tells the paper that Smith will not be permitted to use the police computers in Bellaire.
That anybody would even consider giving Loehmann a badge again just highlights how difficult it is to get rid of bad cops. Anthony Fisher noted back in 2016 that Loehmann had avoided decertification by quitting his job in Independence rather than getting fired, and that this had put him in a position where he could essentially attempt to pretend that he wasn't a problem cop.
An additional point of discomfort here: Often communities don't know about an officer's bad record, because some states seal this information from the public. In California, the state is finally breaking down a decades-old legally enforced practice of keeping records of police misconduct and bad behavior away from the public's eyes, and even out of the hands of prosecutors and defense attorneys when dealing with officers who are testifying in court. Here, though, Flanagan knows full well about Loehmann's background.
And yet Flanagan hired him anyway. All the transparency in the world doesn't help when the people who are supposed to hold police accountable do not. It will probably be up to the citizens of Bellaire to try to hold Flanagan responsible for his reckless hires.