Los Angeles Is Ending Its War on Street Food
After years of treating the city's richest cultural resource like contraband, L.A. flirts with sensible street food policy.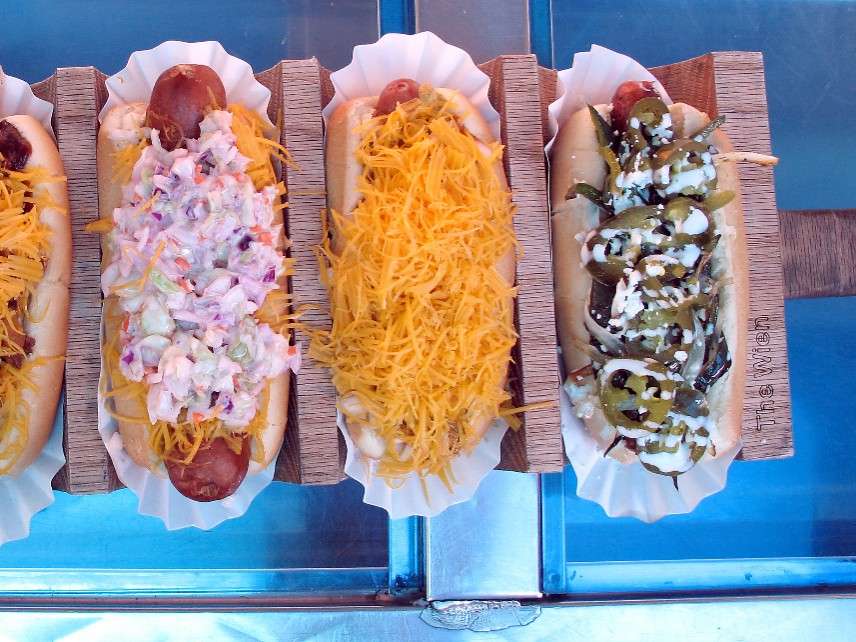 The Los Angeles City Council voted last week to legalize street food.
"The new plan," the website Eater reported in the wake of the 11-4 vote, "is to work out a compromise between business owners and street food vendors about where, and when, they can all operate together."
The city council vote is great news. But, as so often happens, the devil rests in the details. The Eater piece notes this was the first time the city had moved to legalize street food, and that previous efforts had merely attempted to keep street-food sales illegal while lessening enforcement efforts. The city's current plan lacks details. The legalization vote is little more than a statement of intent.
Worryingly, last week's vote did nothing to stop the powerful L.A. County Department of Public Health this week from shuttering a beloved underground barbecue pop-up restaurant. An inspector from the Los Angeles County Health Department showed up at a brewery where Moo's Craft Barbecue was set to serve lunch and ordered Moo's to close.
In an article on the closure, Eater juxtaposes the health department's actions against the city council's vote the week before, calling it "a curious moment in Los Angeles's street food history, as Los Angeles City Council only just this month agreed on walking a path towards ultimate legalization legislation for street food of all stripes."
In a statement on its Facebook page, Moo's calls the health department's action this week "a temporary setback."
I hope so. Los Angeles is home to tens of thousands of illegal street-food vendors—a mix of immigrants and low-income Angelenos seeking to meet the demand for a cheap, authentic, and tasty meal on the go. They continue to exist even though Los Angeles has been waging war on street food for at least a decade. A 2008 ordinance required food trucks and carts, the N.Y. Times reported, "to change location every hour, with violators facing fines, misdemeanor charges and, possibly, jail time."
The 2008 ordinance was introduced, the Times piece noted, "at the behest of residents who find the carts eyesores, and some restaurant owners who feel undermined by the price-chopping ways of their mobile competition."
The ordinance was overturned by a state judge after a vendor was fined $1,000 and threatened with six months in jail for selling tacos.
Ernesto Hernández-López, a professor at Chapman University's Fowler Law School, detailed L.A.'s concerted crackdown on street food in a seminal 2011 law-review article, L.A.'s Taco Truck War: How Law Cooks Food Culture Contests.
"The authorities and business interests supporting the restrictions argued that the food trucks were a cumbersome and unsightly form of vending," Hernández-López writes. "On the opposite side, loncheros, foodies, and those looking for cheap meals viewed the restrictions as a full-frontal attack on Local Los Angeles, the food scene, and Mexican food culture."
So what does Hernández-López think of Los Angeles's plans to legalize street food in the face of its closure of Moo's?
"If the crackdown on Moo's Craft points to a larger regulatory effort, it begins to look like one step forward and two steps back," Hernández-López told me by email this week. "Ideally we are not facing one step toward food legalization with L.A. street vending, while simultaneously there is an unclear crackdown on Moo's Craft."
One thing is clear. If the Los Angeles City Council is serious about embracing street food vendors, officials could start by moving to rein in a county health department that views the area's food vendors in quite a different light.