North Miami Cop Who Shot Behavioral Specialist Arrested Ten Months After Incident
Faces felony attempted manslaughter and misdemeanor culpable negligence charges.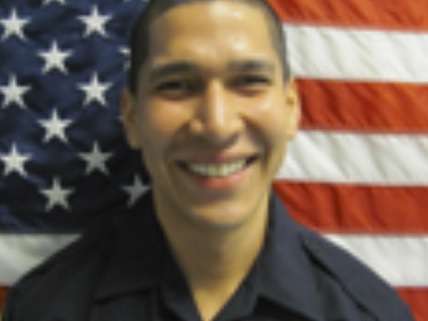 Ten months after shooting an unarmed behavioral specialist trying to defuse a situation involving police confronting one of the specialist's unarmed developmentally disabled residents, Officer Jonathan Aledda has been charged with attempted manslaughter, a third degree felony, and culpable negligence, a misdemeanor, the Miami-Dade County state's attorney announced as they issued a warrant for Aledda's arrest.
NPR reports Aledda was arrested but offers no details on the arrest.
According to the state attorney, Aledda was "not in a position to correctly assess the situation or in a position to accurately fire" when he shot Charles Kinsey, the behavioral specialist. The police union insisted in the aftermath of the shooting that Aledda was aiming not at Kinsey, who was on the ground with his hands up, but at the developmentally disabled patient, who was sitting on the ground with a toy truck.
Apologists for the cop also suggested Aledda thought the patient had a gun, not a toy truck, but the police chief told investigators Aledda was told there was no gun and to stand down before he shot Kinsey.
Aledda was suspended with pay. A commander on the scene who refused to lie in order to protect Aledda, meanwhile, had been initially been suspended without pay before an investigation found no evidence supporting accusations by police leaders that the commander had"misled shooting investigators.