NYPD Shooting of Unarmed Akai Gurley Will Cost NYC Over $4.5 Million in Settlements
Gurley was killed in a Brooklyn housing project's stairwell by former NYPD Officer Peter Liang.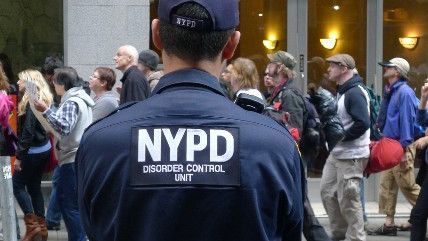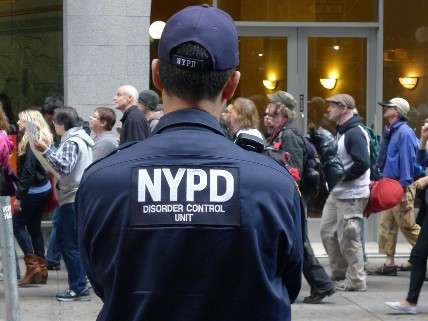 The family of Akai Gurley — the 28-year-old man who was killed by NYPD Officer Peter Liang in the stairwell of Brooklyn's Louis Pink Houses housing project in November 2014 — will receive a cash settlement totaling $4.5 million from the City of New York and the city's housing authority, according to the New York Daily News.
Liang, who was convicted by a jury of manslaughter — a charge which was later reduced by Justice Danny K. Chun to criminally negligent homicide — will pay the mother of Gurley's daughter $25,000. Even though the lesser charge is still a felony, Liang received only five years probation and 800 hours of community service as his sentence.
Gurley's daughter Akalia will collect the settlement funds when she turns 18. In the meantime, they will be placed in a fund which will be "invested in rock-solid annuities" that could allow the fund to grow to over $10 million, the Daily News reports.
Gurley met his tragic fate when he and his girlfriend Melissa Butler decided to walk down a poorly lit stairwell after growing impatient with the Pink Houses' semi-functioning elevators. When they entered the stairwell, Liang and his partner were conducting a vertical patrol — which they had been explicitly told not to do by a superior officer — and Liang, who had his gun drawn while descending the stairs, was spooked by the sound and shot Gurley in the chest.
In the crucial moments that followed, Liang and his partner Shaun Landau made a terrible situation worse. Neither made any effort to help Gurley (both claimed in court to not know how to perform CPR), and after being incommunicado for more than six minutes, both were unable to accurately convey their location to first responders and superior officers. Liang was reportedly a "crying mess" who nonetheless was able to summon up the strength to text his union representative while Gurley lay dying.
Liang is appealing his criminal conviction, but both he and Landau were officially dismissed from the NYPD. Butler has filed a civil suit against the city, citing emotional trauma, but the city has reportedly filed a motion to have the case dismissed.