What Did 'Climate Hero' James Hansen Actually Predict Back in 1986?: New at Reason
And has the temperature signal for man-made global warming finally emerged?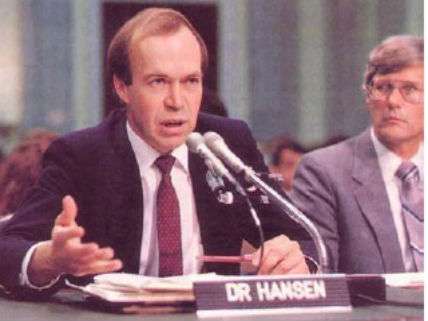 The Senate Environment and Public Works Committee held a hearing on June 10 and 11, 1986, to consider the problems of ozone depletion, the greenhouse effect, and climate change. The event featured testimony from numerous researchers who would go on to become major figures in the climate change debate. Among them was James Hansen, who was then a leading climate modeler with NASA's Goddard Institute of Space Studies and who has subsequently been hailed by the Worldwatch Institute as a "climate hero." When the Washington Post ran an article this week marking the 30th anniversary of those hearings, it found the old testimony "eerily familiar" to what climate scientists are saying today. As such, it behooves us to consider how well those 30-year-old predictions turned out. Read the article and find out.