Support for Legal Abortion Up Among Both Democrats and Republicans
Nearly 60 percent of Americans expressed pro-choice views in a new AP-GfK poll.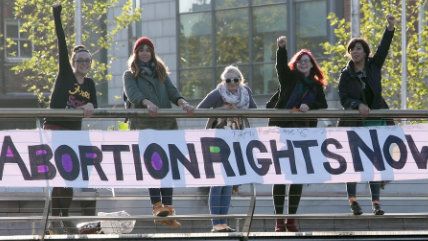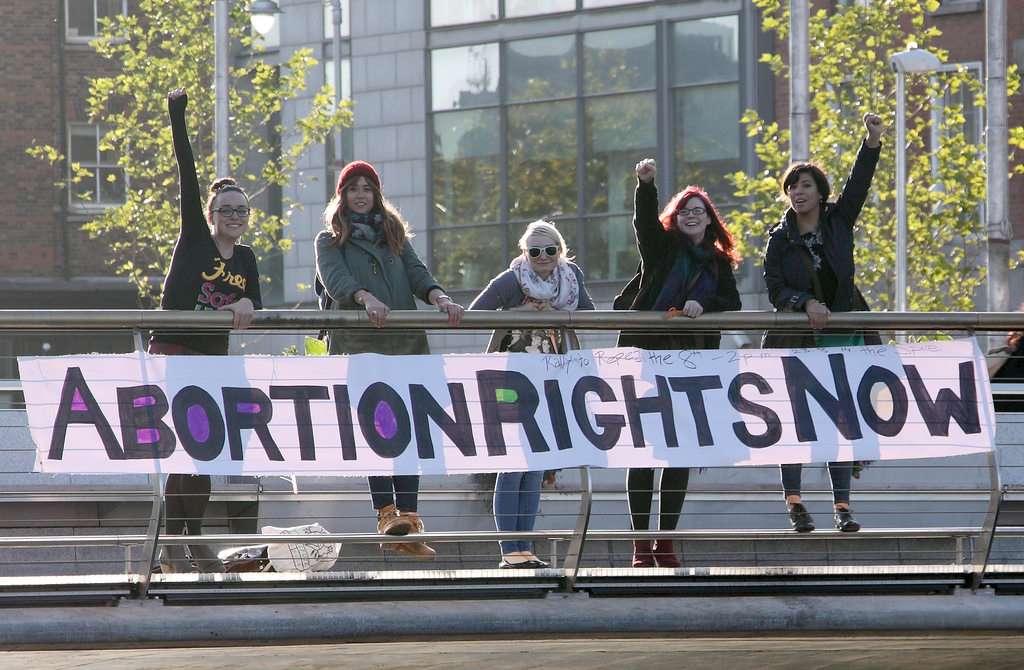 Despite Planned Parenthood "exposes" and the endless preening rhetoric of conservative politicians, support for legal abortion in America is at a high-point. In a new AP-GfK poll of U.S. voters, 58 percent of respondents said they think abortion should be legal in all or most circumstances, the highest level of support pollsters have seen in the past two years. What's more, pro-choice attitudes are on the rise among both Democrats and Republicans.
In this month's poll, some 40 percent of Republicans voiced support for legal abortion, compared to just 35 percent last January. Overall, 51 percent of poll respondents expressed pro-choice views in that early 2015 survey. Democratic support for legal abortion in all or most cases rose from 69 percent in January to 76 percent in the latest poll, while support from voters who label themselves "independent" has edged up from 43 to 54 percent.
The AP-Gfk poll involved 1,007 adults and was conducted online December 3-7, just a week after anti-abortion zealot Robert Lewis Deer allegedly killed three people outside of a Colorado Planned Parenthood clinic. Ironically, Deer's "pro-life" activism seems, if anything, to have pushed people toward increased support for reproductive freedom.
Asked about Planned Parenthood specifically, 45 percent of respondents had a favorable opinion, 30 percent had a negative opinion, and 25 percent weren't sure.
The people quoted in AP's article all support legal abortion, albeit with a range of caveats. One is a conservative who supports late-term abortion bans but thinks making the procedure illegal overall would just lead to dangerous black-market abortions. Another is a liberal who told AP, "A woman has the right to decide what she wants to do with her body. I don't think the government has a right to interfere." Another, an independent, doesn't think abortion's legality is "a matter of discussion," though she does worry that "just anybody," including young women, can go and get one.
The poll serves as a good reminder that while self-interested politicians and pundits love to play the abortion card, especially around election season, the vast majority of Americans hold fairly moderate and nuanced positions on abortion. It is far, far from the all-or-nothing proposition that many in the public eye would make it out to be. While the exact parameters of legal abortion can generate heated discussion—should a ban start at 20 or 24 weeks? Must minors always notify their parents? Is requiring a pre-abortion ultrasound helpfully informative or paternalistic and patronizing?—and people's personal beliefs about the morality of abortion are all over the map, the broad principle that a woman should be able to terminate a pregnancy in a safe and legal manner up to the point of fetal viability is a well-established American position.
For nearly two decades, the percentage of U.S. adults who say abortion should be legal in all or most cases has held steady near 55 percent, according to Pew Research Center data, while those who think it should be illegal in all or most circumstances has hovered around 40 percent. In Gallup polls dating back to 1975, the percentage of Americans who say abortion should be legal under certain circumstances has gone as low as 48 percent and as high as 61 percent but generally hovered in the low-to-mid 50s range. The percentage of Americans who think abortion should be legal under any circumstances has never dropped below its 1975 baseline of 21 percent, and now stands around 29 percent. The percentage who think abortion should always be illegal has gone as low as 12 percent, as high as 22 percent, and has averaged 18 percent in polls since 2010.