The New York Times Publishes Another Misleading Story About Nail Salons
Are there no reporters at the paper other than Sarah Maslin Nir who can cover the issue?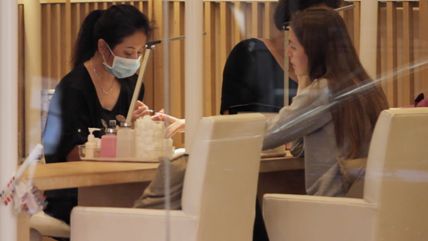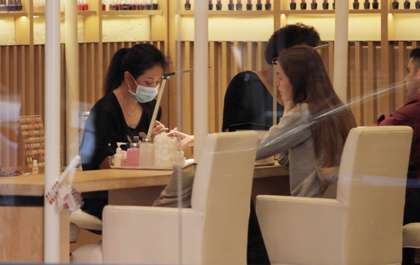 New York Times reporter Sarah Maslin Nir has written another negative article on the nail salon industry. And once again she gets the story wrong. The article informs readers that Assemblyman Ron Kim (D-District 40) crafted a state law that imposed a new insurance mandate on nail salons. When shop owners started to send him political donations, Nir claims, Kim switched sides and reversed his stance.
The implication is that the only reason Kim came to oppose more government regulation is that he was morally compromised by campaign cash.
In fact, the legislative record shows that Kim didn't reverse his stance. The insurance mandate was thrust on Kim and the rest of the state legislature by the governor's office through an executive order. As the official markups on the bill show, Kim inserted language into the bill back in May that was intended to weaken the governor's ability to enforce the insurance mandate.
Kim has been helping the nail salon industry fight the government's regulatory crackdown from the outset. Has he been defending the industry simply because he wants more contributions? There's no way to ever know someone's true motivations, but Kim's personal background—his immigrant family found success running a chain of nail shops —is another plausible explanation. Not to mention, Kim's district is home to many nail salon workers and store owners. It's hardly surprising that he would be concerned with protecting the livelihoods of his constituents.
Before we delve into the wonky details on Kim's efforts to protect the nail salon industry, a little background on the reporter, Sarah Maslin Nir, who herself is a protagonist in the story she's covering—a fact that the Times doesn't reveal.
Back in May, Nir wrote a much-discussed two-part expose claiming that nail salons subject their workers to dangerous and exploitive working conditions. This series directly led to the regulatory crackdown that Kim has been fighting.
Nir's coverage has come under sharp attack. In July, former Times reporter Richard Bernstein wrote a scathing critique of her work in the online edition of The New York Review of Books. (Bernstein has personal knowledge of the industry through his wife, who owns two nail salons.) More recently, I wrote a three-part series for Reason.com, highlighting more factual errors and alleged misquotes in Nir's original coverage.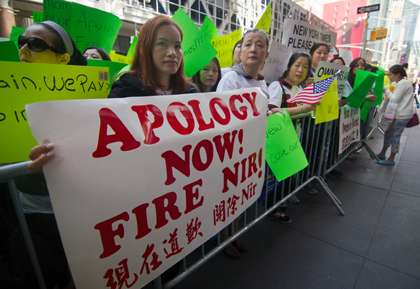 On Friday, the paper's in-house Public Editor Margaret Sullivan wrote that the Times' nail salon series "went too far in generalizing about an entire industry." She said the series' "findings, and the language used to express them, should have been dialed back—in some instances substantially."
Sullivan, however, doesn't think the paper should shy away from the issue. "My recommendation is that The Times write further follow-up stories," she wrote, "including some that re-examine its original findings…"
Two days after Sullivan issued her stinging indictment, the paper did some of that follow-up reporting. But the story didn't "re-examine" the paper's original findings. That's not surprising since the reporter was again Nir.
The article offers a brief discussion of the "nail salon protests in September at City Hall and several demonstrations in front of the New York Times building."
Here the paper is allowing Nir to report on protests that have been in part directed at her—though of course she doesn't mention it. "Apologize Now, Fire Nir," read multiple signs at the demonstration, which I covered. Other signs were more derisive.
On classic grounds of conflict-of-interest, surely the paper's editors could have found another reporter to replace Nir, while finding other topics for her to cover. But let's put the issue aside of whether it's appropriate for Nir to report on the topic, and take a closer look at her story's core argument.
Headlined "Once Behind Nail Salon Law, Assemblyman Now Opposes Reforms," the article opens with Ron Kim at a triumphant bill signing ceremony last July for a new state law he helped craft, which Nir writes was aimed at "protecting nail salon workers from labor abuses and potentially dangerous chemicals."
Yet, "[l]ess than a month later,"
Mr. Kim, a Democrat, began to publicly question the law—particularly a provision designed to protect workers from wage fraud. He soon became one of the statute's most vociferous critics.
The "provision" Nir's referring to is a requirement that all nail salons must obtain a "wage bond"—a special kind of insurance that would give nail salon workers recourse to recoup their back wages when the government determines they've been underpaid.
Nir doesn't mention that the wage bond requirement wasn't explicitly part of the bill. It actually came through an emergency order issued by New York State Governor Andrew Cuomo (D) on May 18 as the legislation was being negotiated. Kim says that when he found out about the emergency order, he told Cuomo's chief counsel, Alphonso David, that he was walking away from discussions over the bill. Kim says that David then informed him that because the insurance mandate came through an executive order, it could be enforced without approval from the legislature.
Kim returned to the bargaining discussions, in part so that he would have an opportunity to insert new language into the bill intended to weaken the governor's wage-bond order.
"From the outset Assemblyman Kim was against the wage-bond requirement," says Dan Quart (D-Dist. 73), a co-sponsor of the bill who was involved in the legislative process.
Kim opposed the wage bond for obvious reasons. He worried that the cost of obtaining this new form of insurance, and its general lack of availability, could drive out of business many of the mom-and-pop shop shops that dominate the nail salon industry.
Kim's markup of the bill, which is public record, shows his efforts to weaken the wage-bond mandate. The first draft of the state law written by the Cuomo administration had language intended to bolster the state's legal authority to issue the emergency order. It stated that businesses "shall file and maintain during the term of the license evidence of a bond or liability insurance…as required by the secretary." Kim deleted this section.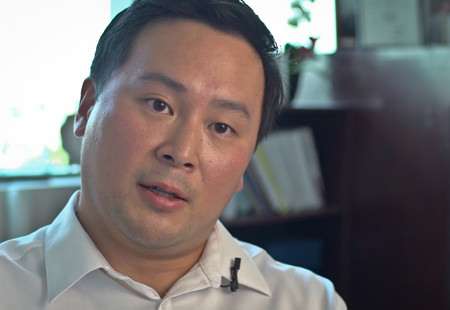 He deleted language stating that the government could unilaterally close a business lacking a "bond or liability insurance." He also made sure that almost every aspect of the bill referred to the "beauty enhancement" industry, not nail salons in particular, with the goal of insuring that the wage-bond order couldn't single out one type of business. Finally, Kim inserted new language requiring that the state guarantee that wage bonds be readily available on the market before the governor could move ahead with his emergency order.
The legislative record makes it clear that Kim was working against the wage-bond order back in May. Nir's only evidence that he changed his position is a brief quote from Alphonso David, the governor's chief counsel: "[Kim] was supportive up until recently. Why is it that his view has changed?," David told Nir.
Kim denies he ever said anything to David in support of the wage-bond requirement. (David didn't reply to my interview request.)
Nir's claim that Kim changed his mind because of political donations "is a load of baloney," says Assemblyman Michael Simanowitz (D-District 27). "He had very serious reservations about the wage-bond requirement back in the Spring."
Nir says that Kim has raised about $60,000 from the nail salon industry. Kim says that the figure is roughly accurate, but it includes contributions from "people who have had a long history of donating to my campaign" and aren't affiliated with the nail salon industry.
It's certainly possible that campaign cash has fueled Kim's advocacy. But, as noted, there are other explanations. Kim represents an area in Queens where many people who work in the business reside. And the issue is personal: Kim's aunt, a Korean immigrant and former factory worker, got a job as a manicurist and ultimately borrowed money to open her own shop. She later expanded it into a small chain, and Kim's parents joined the business.
"I want to make sure other immigrants have the same opportunities as my aunt," says Kim.
The same bill that sought to weaken the wage-bond requirement had another provision that Nir didn't mention, which was geared towards opening opportunities for recent immigrants. The legislation established a new apprenticeship program that would giving aspiring nail salon workers who can't afford to attend beauty school a pathway to get licensed and remain in the industry legally.
Kim boasted to his colleagues about this aspect of the bill during a legislative session, according to a transcript. He didn't mentioned the wage bond requirement.
Nir's story also implies that nail salon owners are a powerful bunch, who have launched a "surprisingly sophisticated effort" to fight the regulatory crackdown inspired by her reporting.
I've been covering that effort for about two months now, and I can say with assurance that it's quite unsophisticated. The nail salon owners lack media savvy, and they've struggled to get any outlets other than Asian-language media to cover their demonstrations. When I began reporting on the story, I found it challenging to get anyone to speak with me to impart even basic facts. I've never received a press release from any official representative of the industry, and there's no organizing strategy. Nobody offered to introduce me to a salon owner who was willing to be profiled or speak on the record.
One former salon owner started a website to highlight the industry's struggles, but it offers no contact information for inquiring journalists who want to follow up on the issue.
Nir herself hasn't show up to report on the protests, which is a good thing; her presence would've likely caused an uproar. That's because, again, the main purpose of the demonstrations was for nail shop owners to complain to the Times that Nir's misleading reporting has hurt their livelihoods.
Are there no other reporters at the paper who can write about nail salons?