The New York Times Exposes the Futile Stupidity of Banning Online Sports Betting
There's always a way around.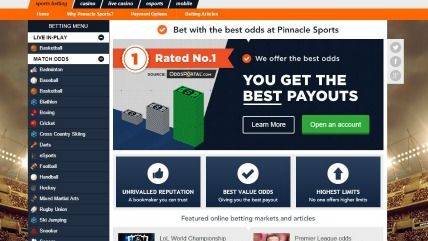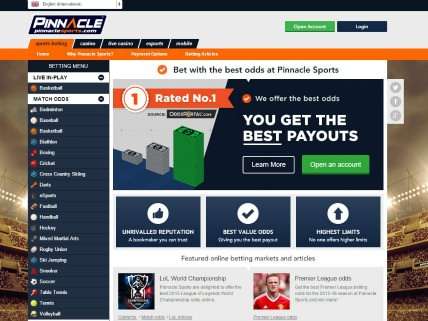 If American customers of Pinnacle Sports are finding that the gambling website's pages take longer to load than usual, they can probably thank The New York Times. The paper's investigation of how Pinnacle communicates with sports bettors in the United States seems to have caused a sudden, inefficient shift in the website's traffic from American to European servers.
Officially, Pinnacle has no American customers, since online sports betting is illegal in the United States—unlike in Curacao, the Caribbean island where Pinnacle is based, or in the various European countries that the company openly serves. But as a Times reporter discovered after consulting with Bet-IBC, an agent of Pinnacle Sports, Americans can get around Pinnacle's policy against accepting bets from people in the U.S. by using a VPN service to disguise their locations and wiring money to a jurisdiction where sports betting is legal:
After The Times informed Pinnacle that it was able to make bets on the website from the United States — despite Pinnacle's insistence that this was not possible—the agent sent an irate message. "We have closed your account and confiscated the funds," the message said.

"We are also obliged to report your fraudulent activities to the relevant authorities," it said.
Pinnacle's anti-American policy seems somewhat inconsistent with its efforts to improve its website's speed within the United States, which according to the Times included hiring contractors with servers in "New York, Miami, Chicago, Dallas and elsewhere." Knowingly facilitating online sports betting is a federal felony, which may help explain why Pinnacle's traffic was suddenly rerouted after the Times started asking questions.
The Times story, which is part of a series produced in collaboration with the PBS documentary series Frontline, is presented as an exposé. But exactly what it exposes is open to argument: Pinnacle's subterfuge or the stupid laws that make it necessary? The Times highlights the futility of trying to stop people from betting on stuff in the privacy of their homes and offices:
For years, offshore sports books like Pinnacle have used technology and other means to keep prosecutors at bay. In the United States, field agents are arrested, money is forfeited and the illegal gambling rings are seemingly dismantled. Yet they rise again, with different street soldiers and a new arsenal of deception. The one constant is the Internet, which allows for the electronic brain of these sports books to evolve, beyond the reach of American prosecutors.

This pattern raises a persistent question: Are the successes of law enforcement tantamount to cutting off a lizard's tail only to see it grow again, and if so, is the battle even worth fighting? Is the better way—with gambling increasingly woven into the fabric of American sports—to simply legalize it so it can be regulated?
Yes.