UC Officers Involved in Previous Death of Unarmed Black Man
Family settled in case of man Tasered and restrained at university hospital in 2010.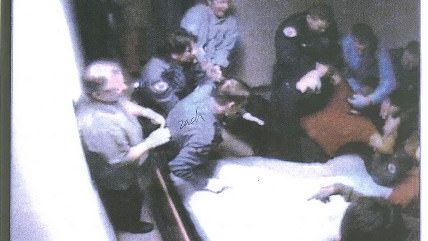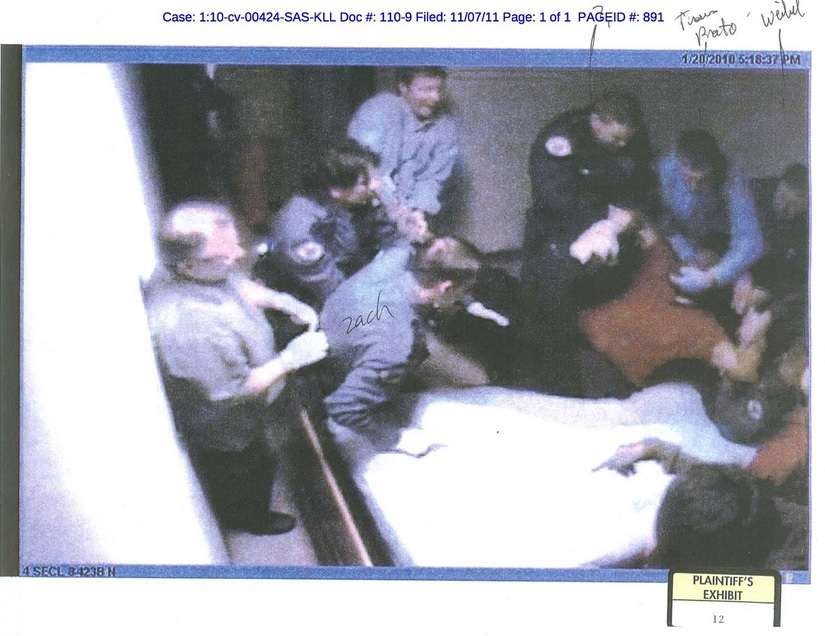 Yesterday, University of Cincinnati Police Officer Ray Tensing pleading not guilty to the charge of murdering Samuel DuBose. He had stopped DuBose earlier in July for not having a front license plate and shot DuBose in the head as DuBose tried to drive away.
Tensing claimed that DuBose "dragged" him as he drove off, and other officers on the scene corroborated this claim. But Tensing's body camera footage, released Wednesday when charges were announced, showed no such thing. Tensing shot DuBose immediately as he attempted to drive off. There was no dragging.
Now, The Guardian is reporting, it turns out two of the officers who backed up Tensing's story were connected to the death of an unarmed mentally ill man having an episode at the university's hospital in 2010:
Kelly Brinson, a 45-year-old mental health patient at Cincinnati's University hospital, suffered a psychotic episode on 20 January 2010 and was placed inside a seclusion room at the hospital by UC officers. He was then shocked with a Taser three times by an officer and placed in restraints. The father of one – son Kelly Jr – then suffered a respiratory cardiac arrest and died three days later.

In court documents obtained by the Guardian and filed by Brinson's family in a civil suit against UC police and the hospital, all seven officers are accused of using excessive force and "acted with deliberate indifference to the serious medical and security needs of Mr Brinson".

According to the lawsuit, before Brinson was placed in restraints he "repeatedly yelled that slavery was over and he repeatedly pleaded not to be shackled and not to be treated like a slave".

The documents named University of Cincinnati officers Eric Weibel and Phillip Kidd – the same men who, in a formal report, supported officer Ray Tensing's claim that he was "dragged" by DuBose's vehicle on 19 July.
The family believes that the officers were "supposed to be fired," but obviously that didn't happen (because that hardly ever happens). The family settled their lawsuit for $638,000. Furthermore, the campus police were removed from patrolling the hospital's psych wards.
Read more about the previous case here.