Threat of Grexit Looms as Things Heat Up (Again) in Europe
Greece is promising once again to come up with a list of reforms.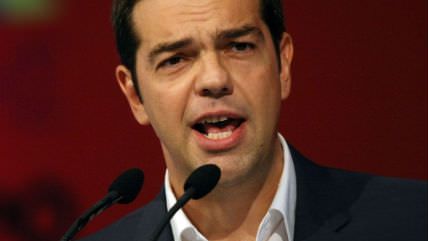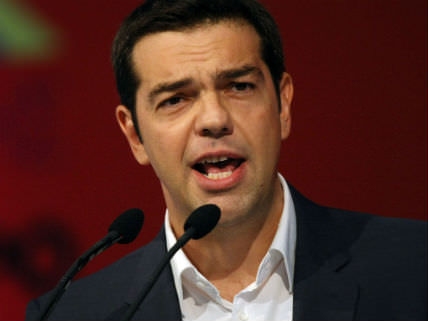 Greece has promised to fulfill an earlier promise to present European leaders with a list of financial reforms it promises it's going to implement. Got that? Reports Reuters:
Greece said it will present a package of reforms to its euro zone partners by next Monday in hope of unlocking aid to help it deal with a cash crunch and avoid default.

"It will be done at the latest by Monday," government spokesman Gabriel Sakellaridis told Mega TV.

Greece's left-wing government and its euro zone creditors agreed last week that Athens would come up with a list of its own reforms, which must achieve a similar budget impact to measures agreed by the previous conservative-led administration.
All of this is the inevitable second act following a recent last-second deal, which I reported on in February, to avert crisis and a Greek exit from the Eurozone. Back then, newly elected Greek Prime Minister Alex Tsipras agreed to hit pause on plans to roll back austerity in the struggling Mediterranean country. In exchange, he received a four-month extension on paying back more than $270 billion worth of loans—with the condition that he lay out for approval a schedule of reforms meant to get the nation back on firm financial footing.
That never quite happened, as The New York Times explains:
Four weeks after undertaking to do so, Athens has yet to present a list of detailed reforms that it would carry out to get the next installment of credit from its three main creditors — the International Monetary Fund, the European Central Bank and the European Commission, which is acting on behalf of the 18 other members of the eurozone.

The Greek failure to present clear demands has infuriated many Germans, with public opinion polls showing emotions rising against further rescue.
Time is running out for the two sides to come to an accord to keep the money flowing. On Monday came news that Tsipras had sent a letter to German Chancellor Angela Merkel warning that Greece is low on cash and will soon have to choose between servicing its debt and paying public employees' salaries and pensions. Merkel for her part insists she doesn't have the authority to approve a reform program herself. Instead, she has said, it must be submitted to the larger group of European leaders and institutions for evaluation.
Tsipras is expected to promise a series of bold efforts to combat tax evasion in the country. Athens has always had trouble collecting the taxes it's technically owed, and recent uncertainty about the chances of Grexit has only made that problem worse. According to The Wall Street Journal, some $86 billion worth of taxes remained unpaid by the Greek people, as of the end of last year.
Tsipras hopes that if he can find a way to increase revenue collections, Merkel and the others will allow the extra money to go toward easing the (highly unpopular) austerity program that was imposed as part of the previous bailouts.