Texas Cops Left Man They Shot to Die, Witness Claims; Police Deny Allegation, Still Not Releasing Dashcam Video
Ruben Villalpando's family, which has seen the video, says he was unarmed and gave police no reason to shoot him.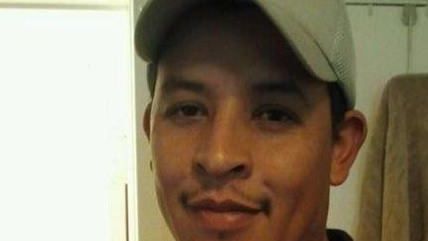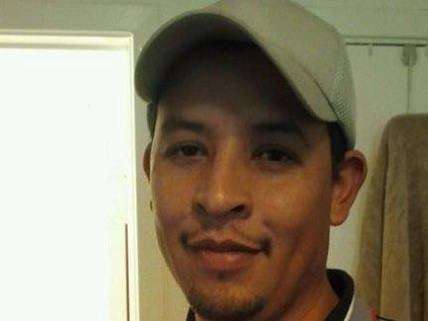 Last month Ruben Villalpando was shot and killed by police from Grapevine, Texas after disobeying an order at a traffic stop and leading them on a chase into another town, according to Grapevine police. Police in Euless, where the shooting took place, are investigating the incident. Villalpando's family says he was unarmed when he was shot and the police have not contradicted that claim. Local activists say he was an illegal immigrant and that could have contributed to fear of an engagement with policy.
Now a witness has come forward who says police left Villalpando on the side of the road to die. Via CBS Dallas:
Driver Patricia Murphy lives in Euless and says what she saw last month isn't what she would expect from a police officer. Murphy admits she did not witness the shooting, but says she saw the body of Mr. Villalpando on the side of the road.

Murphy said she thought the man laying motionless needed help, but she didn't have a cell phone to call 911. She said it wasn't until later that she learned it was a police shooting.

Murphy also claims that when she drove by there were no police officers at the scene.

"Why didn't the policeman stand by the scene until more people arrived?" Murphy questioned at a Thursday press conference. "There was just a dead body lying on the ground."
Police call Murphy's allegations a lie. Dash cam footage of the incident was seen by Villalpando's family—they say he had his hands up before police shot him—but police won't release the video to the public yet. They say when the video is released, it will exonerate the officers, who have not been charged with a crime. Via CNN:
"There will be more information released as the investigation continues. This additional information may shed more light on Mr. Villalpando's actions that night," police and city officials in Grapevine said last week. "We look forward to the time that the community can review the dash cam video of this incident, which we believe will answer many questions and correct some misconceptions about this incident."
Villalpando was one of three Mexican nationals in fatal police shootings in the last month that have led to calls from the Mexican government for federal investigations.