La. Deputy Sheriffs Arrest Public Safety Officer on Sexual Battery, Official Malfeasance Charges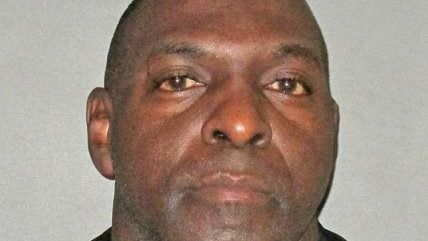 In Louisiana, an incident of police misconduct law enforcement officials appear to have taken seriously very quickly: Authorities arrested Michael Selders, a public safety officer in the Louisiana State Police's Physical Security division, on charges of sexual battery and official malfeasance a day after he was alleged to have sexually harassed a woman during a traffic stop.
Local news station KATC reports:
According to the victim, Selders stopped her vehicle on Pride Port Hudson Road early Saturday morning when she was traveling home from work. The victim stated that Selders frequents her place of employment, and he hugged her once she exited her vehicle. She stated he continued to touch her inappropriately before he left the scene. The victim contacted the Sheriff's office to report the incident later that day.

Detectives contacted Selders, and he agreed to meet them for questioning. According to EBRSO Detectives, Selders had several inconsistencies in his accounts of the incident. Detectives booked Selders into Parish Prison on the above listed charges.

"Our integrity is paramount, and the public demands that everyone who wears a badge is held to a higher standard," stated Colonel Mike Edmonson, State Police Superintendent. "This incident will be investigated fully by not only the East Baton Rouge Sheriff's Office, but also by the Louisiana State Police Internal Affairs Section."
Selders remains on paid administrative leave while facing charges and the internal affairs investigation. According to Louisiana State Police's public affairs division, public safety officers in the state are not unionized.