No Matter What Happens, Obamacare Is Working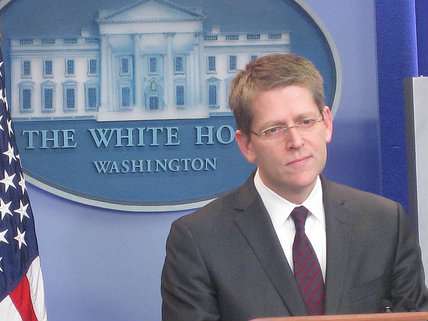 At the end of April, when the monthly GDP report found a sluggish, barely growing economy that had expanded by just 0.1 percent in the first quarter of the year, former White House Press Secretary Jay Carney found the good news.
Health care spending was up, way up, thanks to Obamacare. The Bureau of Economic Analysis (BEA) had found that health spending had grown by 9.9 percent, the fastest growth of any quarter since 1980. The health law was working—and had saved the economy!
"The fact of the matter," Carney said at a press briefing, "is—and the GDP report makes it clear—it was consumer spending on health care that helped drive economic growth in the first quarter, and that is directly related to the increase in people who have insurance because of the Affordable Care Act."
This was a bit rich coming from the same White House that had argued for years that the health law would hold health spending in check. But now there's another problem: Health spending appears not to have grown at a record rate during the first quarter of the year. It didn't grow at all. In fact, it shrank by 1.4 percent, according to a revision released today by the BEA.
This is…very strange. As Phil Klein points out in The Washington Examiner, the original estimate showed health spending rising faster than any time since 1980. Now it shows it shrinking more than any time since 1982. The BEA says the revision is the result of new data from the Census, but even still, it's a bit a head scratcher.
And overall, today's report is not great news for the economy: The BEA also revised first quarter GDP numbers down, finding that the economy shrank by 2.9 percent, the largest contraction since 2009. The health spending revision was probably the biggest factor in bringing it down.
Perhaps, however, the White House, in its boundless optimism, will find the upside: The administration can now go back to arguing that Obamacare is working because it's causing health care spending to shrink.