Thin Mint Munchies
Girl Scout entrepreneurship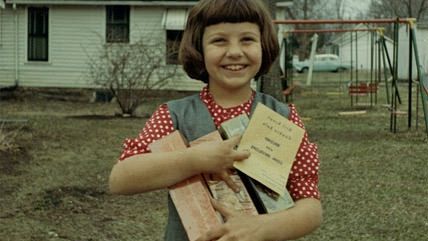 "When a Girl Scout sells you cookies," declares the official website of the Girl Scouts of America, "she learns goal setting, decision making, money management, people skills, and business ethics-aspects essential to leadership, success, and life."
Mission accomplished in the case of 13-year-old Girl Scout Danielle Lei, who came up with the clever plan to set up shop outside a medical marijuana clinic in San Francisco to sell the organization's delicious cookies.
Two hours later, the peckish customers of Green Cross had blazed through 117 boxes of Thin Mints, Samoas, and everything else the Little Brownie Bakers had to offer. Lei soon became Internet famous, declared "brilliant" by The Huffington Post, "enterprising" by National Public Radio, and the "smartest kid ever" by Slate.
While California scouts have the go-ahead from the organization's state headquarters to sell wherever they want, not all the nation's beanie-wearing do-gooders have been so lucky. In Colorado, where sale of marijuana for recreational use is legal, the group took to its Facebook page to discourage similar entrepreneurial moves: "Girl Scouts of Colorado doesn't allow girls to sell cookies outside of any adult-oriented business, whether that is a bar, strip club, casino, liquor store or marijuana dispensary. We recognize these are legitimate businesses, but we don't feel they are an appropriate place for girls to be selling cookies in Colorado."