Tonight on The Independents: Up in Your Business! And Immediately After, Watch Matt Welch Debate Pot Prohibitionists on Hannity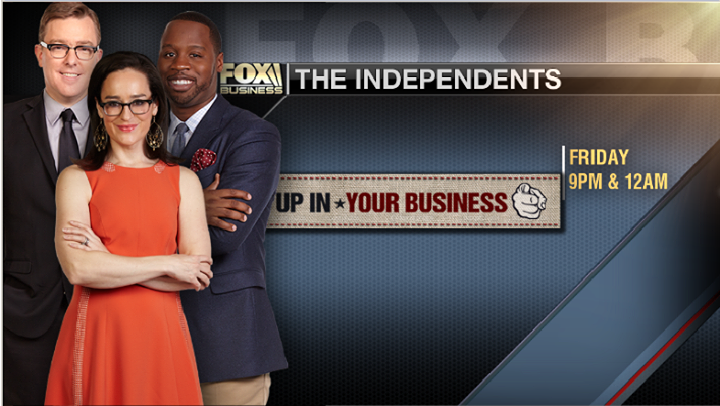 Friday-night episodes of The Independents (Fox Business Network, 9 p.m. ET, 6 p.m. PT) are based around a single theme. Tonight that theme is how the government is getting all "Up in Your Business," in all senses of all those words. For instance:
* Codifying and enforcing all kinds of ridiculously freedom-hating occupational licensing requirements, as explained by Institute for Justice Senior Attorney Jeff Rowes.
* Delaying and degrading your experience at the airport in federally managed security-theater lines, as explored by Cato's Chris Edwards.
* Prohibiting online poker, selectively and vaguely, as testified to by professional poker player Dustin Schmidt.
* Coming up with restrictions on your private property so ridonkulous that you can't tell whether the laws are fact or fiction, as demonstrated in a game featuring as contestants Fox Business anchor Melissa Francis and Red Girls Salonista Dee Dee Benkie.
* Having ignorant health inspectors put the fear of God into conscientious restaurateurs, as elucidated by Pink Tea Cup owner Lawrence Page.
* Gratuitously disrupting centuries-old symbiotic relationships between breweries and cattle farmers, as disclosed by Widmer Brothers Brewing Company's Joe Casey.
* Teaching kiddie entrepreneurs to hate (or serve!) government, as lamented by the co-hosts.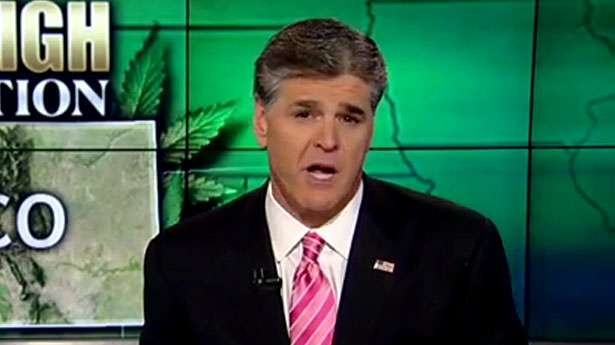 The episode repeats at midnight ET and again at 2 a.m.; and also Sunday night at 7 p.m. Saturday night's 7 p.m. time-slot will feature a re-air of Wednesday's "mystery meat" show, featuring Julio Borowski and Chuck Woolery and John Bolton and Two-Minute Hater Bernie Maxsmith.
IMMEDIATELY FOLLOWING TONIGHT'S EPISODE, please change the channel to Fox News, where at 10 p.m. ET host Sean Hannity is hosting a group discussion with about 20 of us humans on the subject of "Stoned in America." It is a sometimes barky exchange of ideas, to say the least, and the narrow anti-prohibition caucus (which also included known insane person Gavin McInnes and comedian Sherrod Small) did its level best to bring some freedomizin' and rationality into the argument.