Obamacare's Troubles are Only Beginning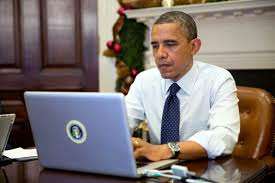 Right now, most of the problems with Obamacare's online insurance exchanges are with the signup process, particularly in the 36 exchanges being run by the federal government. But there are deeper, more fundamental problems looming even if the surface web-accessibility problems are largely fixed.
For example: Just because someone has completed the online enrollment process doesn't mean that they've actually gotten coverage. Reports indicate that many of the applications that are making it through the system don't actually have enough data for insurers to process the enrollee. Here's Bloomberg News:
[Insurance companies] are receiving electronic files that can't open or have so much missing information on new enrollees they're unusable, [industry] consultants said.

Some insurers have been forced to fix entries by hand, said Bob Laszewski, an insurance-industry consultant based in Arlington, Virginia.

"If we don't see substantial improvement by the end of this week, then I would throw up the yellow flag," said Dan Schuyler, a consultant advising states and insurers on the exchanges. "If we don't see it in the next two to three weeks, it's time for red flags. The concern is some people could get to Jan. 1, and not have coverage."
A report from CNBC over the weekend suggests that for some insurers, just about every application coming through the federal exchange system is insufficient for complete processing:
As few as 1 in 100 applications on the federal exchange contains enough information to enroll the applicant in a plan, several insurance industry sources told CNBC on Friday. Some of the problems involve how the exchange's software collects and verifies an applicant's data.

"It is extraordinary that these systems weren't ready," said Sumit Nijhawan, CEO of Infogix, which handles data integrity issues for major insurers including WellPoint and Cigna, as well as multiple Blue Cross Blue Shield affiliates.

Experts said that if Healthcare.gov's success rate doesn't improve within the next month or so, federal officials could face a situation in January in which relatively large numbers of people believe they have coverage starting that month, but whose enrollment applications are have not been processed.

"It could be public relations nightmare," said Nijhawan. Insurers have told his company that just "1 in 100" enrollment applicants being sent from the federal marketplace have provided sufficient, verified information.
What happens when insurers don't have enough information to finish processing an application? They have to follow up with the indidivudal and get the extra information, somehow. That means that the supposedly simply process of signing up online will actually require an additional follow-up step. And it probably means that some people who believed they had signed up for coverage will find out next year that their application didn't go through. So even after today's technical glitches are more or less resolved, it's possible that there are additional problems waiting down the line, some of which we might not even really find out about until next year.