St. Louis Alderwoman Pushing To Ban Pants Below the Waist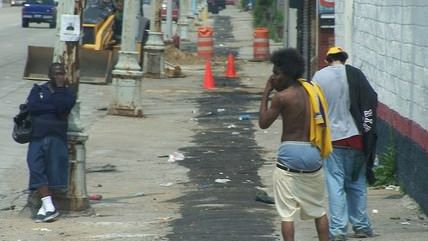 (brianDhawkins / Foter / CC BY)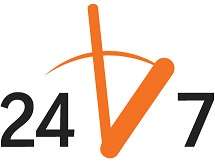 Alderwoman Marlene Davis of St. Louis, Missouri is not a fan of what she describes as "absolutely vulgar" saggy pants and is pushing for pants below the waist to be banned.
If Davis' proposed revisions to existing "lewd" behavior laws are approved those who are caught "wearing pants below the waist which exposes the skin or undergarments which is likely to cause affront or alarm…." could be fined $500 and face 90 days in jail.
From The Riverfront Times:
Is it time to outlaw exposed butts and underwear in the city of St. Louis?

That's a question Alderwoman Marlene Davis is raising tonight with a "community discussion" on her controversial proposal to ban saggy pants in the city.

To Davis, it's a no-brainer. "This is not a style," she tells Daily RFT. "This is an absolutely vulgar display of disrespect not only to every other human being that has to look at it but also to themselves…. It's totally out of control."
Below is perhaps the most scary quote from Davis cited in The Riverfront Times:
Sometimes, I think it's required that we legislate society into a norm.
Yikes…
(H/T Justin Ströhm)
Follow this story and more at Reason 24/7.
Spice up your blog or Website with Reason 24/7 news and Reason articles. You can get the widgets here. If you have a story that would be of interest to Reason's readers please let us know by emailing the 24/7 crew at 24_7@reason.com, or tweet us stories at @reason247.