Paranoid Schizophrenic Who Claimed To Be "The Prince of God" Executed in Florida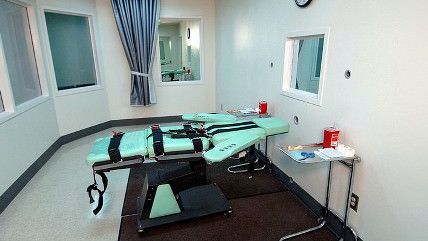 (CACorrections/wikimedia)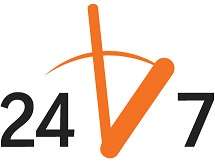 Yesterday John Errol Ferguson, a paranoid schizophrenic who claimed to be "the prince of God," was executed in Florida for the murder of six people during a drug-related massacre and two teenagers in a separate incident in the 70s.
The Supreme Court denied a final request for a stay less than two hours before the execution.
From Sky News:
A mentally ill man who claimed to be "the prince of God" has been executed in Florida for the murders of eight people in the late 1970s.

John Errol Ferguson, a paranoid schizophrenic, was declared dead from lethal injection at 6.17pm local time on Monday.

He made a brief statement in front of 25 witnesses.

"I just want everyone to know that I am the prince of God and will rise again," he said calmly before receiving the injection.

Three minutes into the procedure, he moved his head, strained his neck, moved his feet, put his head back down and closed his eyes.

The entire process took 16 minutes.
According to mental health and legal experts Ferguson was incapable of understanding his punishment. Although it is unconstitutional to execute someone who is insane the 11th 11th U.S. Circuit Court of Appeals ruled in May that Ferguson was mentally competent enough to be executed:
That most people would characterize Ferguson's Prince-of-God belief, in the vernacular, as 'crazy' does not mean that someone who holds that belief is not competent to be executed.
Follow this story and more at Reason 24/7.
Spice up your blog or Website with Reason 24/7 news and Reason articles. You can get the widgets here. If you have a story that would be of interest to Reason's readers please let us know by emailing the 24/7 crew at 24_7@reason.com, or tweet us stories at @reason247.