Condom Law Leads to Porn Industry Mayhem: Who Could Have Seen That Coming?
Permit requests plunge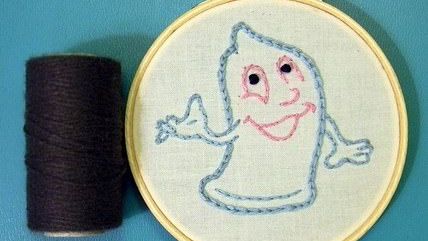 (Hey Paul Studios / Foter.com / CC BY)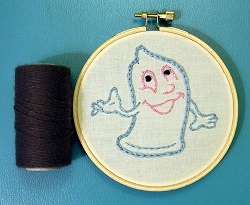 You're going to have to decide for yourselves whether this consequence is intended or not: As a result of Measure B, the ballot initiative that mandates the wearing of condoms in adult video shoots in Los Angeles, the number of film permit requests in the county have dropped off a cliff. Via the Los Angeles Daily News:
Film permits requested by the porn industry have all but ceased in Los Angeles County as producers decide how to work around much opposed law that requires actors to wear condoms during shoots.

Film LA, the non profit organization that processes permits for motion picture, television and commercial production across Los Angeles, has seen applications for permits from the adult film industry plummet to only two so far this year. In previous years, an estimated 500 film permits are requested by the adult film industry annually.

"Most production companies have ceased shooting in LA County," said Diane Duke, chief executive officer of the Canoga-Park based Free Speech Coalition, the trade organization for the adult film industry. "They have other options in other states and communities."
I have a sneaking suspicion (with no actual evidence) that porn production hasn't halted in Los Angeles just because the permitting requests have. But let's see how well the AIDS Healthcare Foundation, which pushed for passage of the initiative, is able to try to track what's going on at porn sets when even the adult film industry doesn't know.
While the condom mandates of the measure gets the most media attention because of its intrusiveness, some of the other components are probably causing problems as well. The measure demands film producers get public health permits from the county in order to film and requires training in the transmission of blood borne pathogens. I left a message with the county health department to find out how many permit requests they've received under the new regulations, but I won't hold my breath for an answer.
The Daily News notes that porn producers have shown an interest in moving out of L.A. County, targeting the small town of Camarillo to the northwest:
As quickly as the ordinance passed, producers at many adult film studios threatened to leave the San Fernando Valley, where most pornographic movies have long been made, and, if possible, the state.

"Whether it's Camarillo or another California city that is in the news because of Measure B, we strongly believe that the law is wrong, which is why we are challenging it," said Steven Hirsch, founder and co-chairman of Universal City-based Vivid Entertainment. Hirsch and others have said the industry is watching and waiting for the outcome of a lawsuit filed by Vivid against Angeles County. The suit calls Measure B unconstitutional, saying it violates actors' rights to free speech and expression.

Arguments are set to begin next month in U.S. District Court.