Man Charged With Reckless Endangerment, Assault After Cop Shoots Other Cop in the Back
Cop shoots cop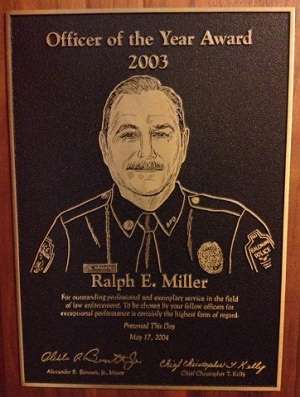 A Pennsylvania man was charged with reckless endangerment, assault, endangering the welfare of a child and illegal possession of a firearm in an incident that ended with one police officer shooting another in the back as they attempted to force their way through the door. Via the Pittsburgh Tribune Review:
Police said Lijewski was carrying a loaded shotgun around his home in the 5100 block of Elmwood Drive when his girlfriend called 911. Four officers arrived, including Baldwin Borough police Sgt. Ralph Miller, who knocked on the front door while a second Baldwin officer moved into a backup position behind him.

Lijewski answered the door but refused orders to show both hands. Miller could see a woman holding a child in the house and wanted to speak with her when Lijewski began shutting the door. The second Baldwin officer put his foot in the door, and Miller put his shoulder into the door to try to force it open wider.

The second officer fired two shots with his patrol rifle, striking Miller, 54, between the bottom of his bulletproof vest and his belt.
The key detail, though, comes via the AP:
Police responded even after a woman called back to say Lijewski had unloaded the weapon and police were no longer needed.
Related: the Fourth Amendment.