Brian Doherty Discusses Libertarianism in the Post-Ron Paul Republican Party in the Sunday New York Times
Reason Senior Editor Brian Doherty (that's me) is in this Sunday's New York Times with an op-ed discussing the state of and prospects for libertarianism in the modern Republican Party in Washington after the retirement of Rep. Ron Paul (R-Texas), with special focus on Sen. Rand Paul (R-Ky.) and Rep. Justin Amash (R-Mich.). Thanks to the magic of modernity, Sunday's paper is online already Saturday.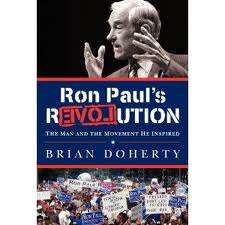 Excerpts:
"There's a whole swath of people not getting adequate attention from Republicans or Democrats," Senator [Rand] Paul told me recently. These are independent voters who want to seriously cut government spending the way the Tea Party faction does but who also want a "foreign policy more of defense and less offense," as Senator Paul put it, and a "more socially tolerant attitude."

Senator Paul, who sits on the Senate Foreign Relations Committee, tried this week, in a talk at the Heritage Foundation in Washington, to become the voice of a new vision of Republican foreign policy. Rejecting the neoconservatism that has dominated Republican foreign policy thinking since at least 2001, Senator Paul summoned the spirit of George F. Kennan, the author of America's cold war policy of containment, to suggest that the United States can manage Islamic terror, and even possibly a nuclear Iran, without necessarily waging open war….

Just as his father made "Audit the Fed" a popular cause, Senator Paul told me in January, "I think I can do the same with 'Audit the Pentagon' " and fold defense cuts into his party's conception of fiscal responsibility.

Ron Paul's son is not his only legacy in Washington. A small group of freshman or second-term representatives he endorsed are admired and scrutinized by his supporters. The most prominent House "Paulite" is the second-termer Justin Amash, of Michigan. There is a new breed of Republicans who "are much more libertarian in their views and have the debt as their primary concern and will fight to protect civil liberties," Mr. Amash told me last month. "It's only a matter of time before these individuals work their way up in ranks and become leaders."

Mr. Amash embraces the libertarian label. "In my district, people have a good idea what it means: limited government, economic freedom, individual liberty," he says. "They see I'm against wasteful spending and for protection of civil liberties." Mr. Amash relishes how his libertarianism marks him as a rebel in his own party. He was booted in December from his Budget Committee seat by the Republican House leadership for, he says, voting against leadership-approved budgets that didn't shrink spending enough for his taste. Then Mr. Amash encouraged a revolt against House Speaker John A. Boehner in his January speaker election. Thomas Massie of Kentucky, a Ron Paul-endorsed freshman, voted for Mr. Amash over Mr. Boehner. Mr. Amash says that the leadership's anger pleases his constituents; they are "excited about my independence, excited to have a representative fighting for them and not just following the party line on everything."
Read the whole thing.
Read Rand Paul's entire Heritage speech on foreign policy.
A set of interviews by me with some House Republicans endorsed by Ron Paul, featuring Amash, Thomas Massie (Ky.), Ted Yolo (Fla.), and Kerry Bentivolio (Mich.) appears in the March print issue of Reason magazine, in the hands of subscribers now.
My book on the history and roots of the Ron Paul thing, Ron Paul's Revolution: The Man and the Movement He Inspired.