New Ohio Voting Program Could Totally Screw With Election Results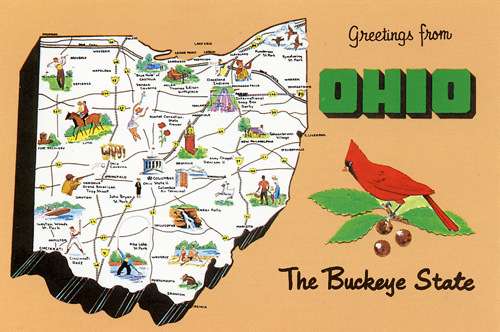 As crucial swing-state Ohio comes under more and more attention and ad buys from Barack Obama, Mitt Romney, and their proxies, here's news of a possible wrinkle in figuring out who actually won the Buckeye State:
A new Ohio program intended to make voting easier could keep the presidential election in doubt until late November if the national outcome hinges on the state's 18 electoral votes.

Under Secretary of State Jon Husted's initiative to send absentee ballot applications to nearly 7 million registered voters across Ohio, more than 800,000 people so far have asked for but not yet completed an absentee ballot for the Nov. 6 election.

Anyone who does not return an absentee ballot, deciding instead to vote at the polls, will be required to cast a provisional ballot.

That's so officials may verify that they did not vote absentee and also show up at the polls.

By state law, provisional ballots may not be counted until at least Nov. 17.
In 2008, about 20 percent of provisional ballots were disqualified.
After a long spell in the "leans Obama" column, The Wash Post's "The Fix" has just shifted Ohio and its 18 electoral votes into the "toss up" category.