Latest Pew Poll: Mitt Romney Leads Barack Obama 49 to 45 Percent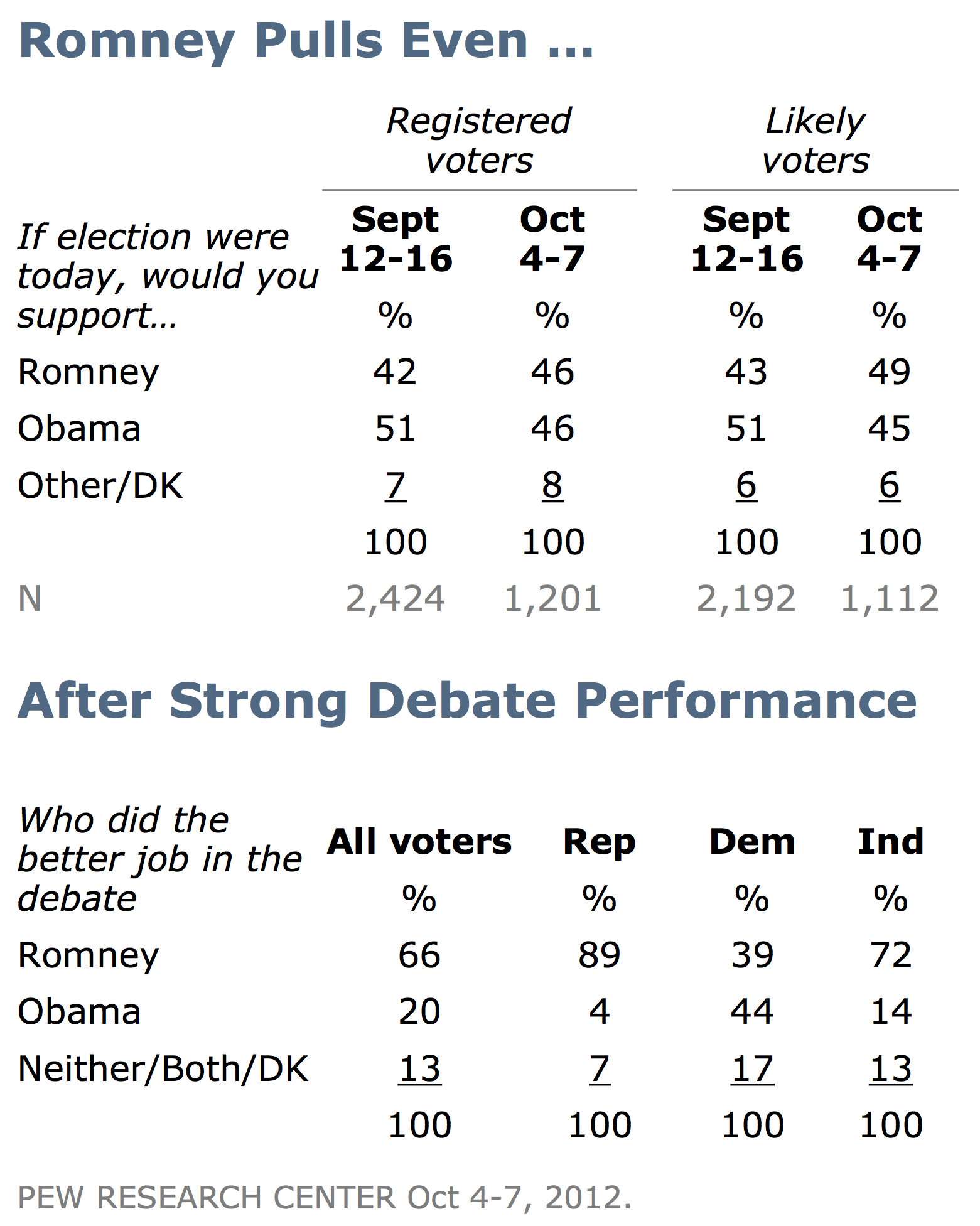 A Pew Research Center poll fielded October 4-7 after the first presidential debate finds Republican presidential candidate Mitt Romney leading President Barack Obama 49 percent to 45 percent among likely voters. Just several weeks ago, Pew found Obama leading 51 to 43 percent.
Similar to what CNN found in a flash poll fielded immediately after the first presidential debate, Pew finds 66 percent of registered voters thought Romney did a better job. Eighty-nine percent of Republicans agree, as do 72 percent of Independents, compared to 39 percent of Democrats.
October marks the first month that Romney voters have grown equally enthusiastic with their candidate as Obama voters. Obama has consistently enjoyed upwards of 60 percent of his voters "strongly" in support of his candidacy. In July only 34 percent of Romney voters were enthusiastic, but this number has grown to 67 percent by October.
Pew finds Obama continues to lead Romney on connecting with ordinary Americans 59 to 30 percent, but by a margin of 47 to 40 Romney leads Obama on having new ideas. Similarly, 54 percent of Americans say Obama does not know how to turn the economy around, while 44 percent disagree. At the same time 62 percent of registered voters think Romney is "promising more than he can deliver."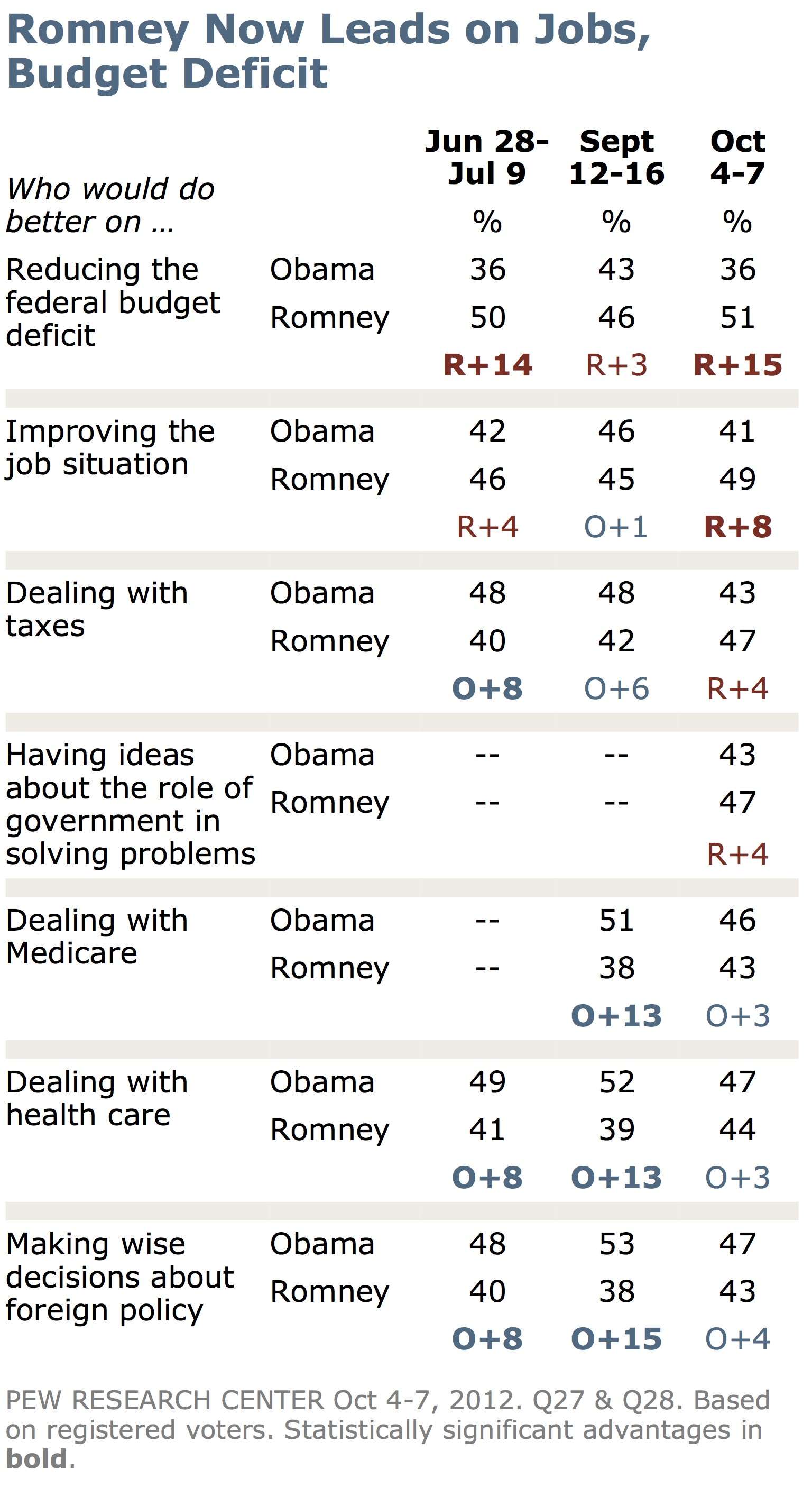 Romney's debate performance managed to tip the scales in his favor on the issue of taxation and jobs. Leading into the first debate, voters thought Obama would better handle taxes 48 to 42 percent. However, after the debate voters favor Romney 47 to 43 on the issue of taxes. Romney also pulled ahead on "improving the job situation" by a margin of 49 to 41. Although Romney considerably narrowed the gap, Obama continues to lead on "dealing with Medicare," "dealing with health care," and "making wise decisions about foreign policy."
Romney's favorability has also pulled even with Obama, with 50 percent of registered voters having a favorable opinion of Romney and 49 percent with a favorable opinion of Obama.
For full Pew Research Center poll results, click here.