The Extreme Bill in Wisconsin That Would Put the State's Public Sector Collective Bargaining Rules Roughly In Line With Half the Other States
Last night, Republican senators in Wisconsin broke a weeks-long impasse with Democrats and passed a bill limiting the collective bargaining privileges of public-sector employees. The bill is expected to be signed into law by the state's Republican governor, Scott Walker. In response, pro-union demonstrators flooded the Capitol and staged what the Milwaukee Journal Sentinel described as a "wild scene," with large groups attempting to force their way past police officers guarding the area. Some protesters reportedly ended up entering the Capitol through the windows.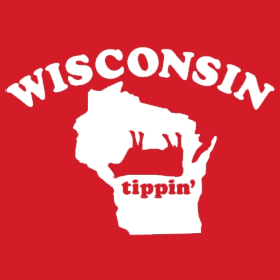 Labor groups and their Democratic allies are painting the bill in nearly apocalyptic terms, arguing that it is an extreme and uniquely restrictive piece of legislation. Wisconsin AFL-CIO President Phil Neuenfeldt released a statement saying that "tonight's events have demonstrated they will do or say anything to pass their extreme agenda that attacks Wisconsin's working families." SEIU International President Mary Kay Henry said the passage of the bill proves that governor Walker's agenda was "never about balancing the budget—it was always about stripping workers of a voice." Writing at The Huffington Post, former White House labor secretary Robert Reich called the bill's passage a "coup d'etat," and declared that "Walker and his cohorts are extremists willing to go to any lengths for their big-business patrons."
So how extreme is the bill passed last night? Not very, at least in comparison to other states. Here's Josh Barro of the Manhattan Institute:
Wisconsin's new policies on public-employee relations will not be especially unusual. Only 26 states have laws that grant collective-bargaining privileges to substantially all public employees. Twelve have laws that give collective bargaining to some workers, and twelve have no statewide collective-bargaining law at all, though some municipalities may grant bargaining rights in those states.
What about federal workers? They have comparatively strict limits on collective bargaining privileges too. Here's Barro again:
Federal workers have very limited collective bargaining rights—and Obama has not been shy about exploiting that weakness. He's using the budget process to push a two-year freeze on federal workers' pay, without any buy-in from the unions. If he were governor of Wisconsin, he'd have to get union heads in a room and plead with them to allow the freeze.
So is President Obama also some sort of anti-union extremist, committed to exploiting workers' weaknesses and attacking families and generally being the sort of anti-union thug that so many labor supporters seem intent on portraying Walker as? Somehow I'm guessing the answer is no.
Watch this joint Reason.tv/Heritage Foundation production about the state budget battle showdown: