Nick Gillespie Talking Ever-Expanding Nanny State With John Stossel on Fox Business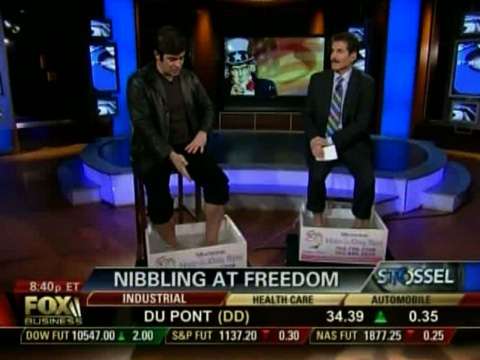 On January 7, Reason.tv's Nick Gillespie appeared on Fox Business Channel's John Stossel show to discuss Reason's coverage of nanny state bans on everything from smoking to fish pedicures.
Approximately 15 minutes.
Go here for downloadable versions and more Reason.tv videos.