Grey Google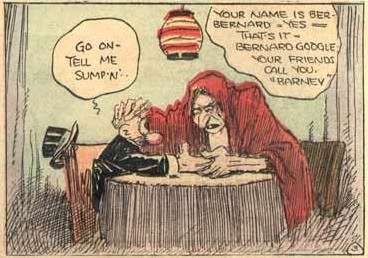 10 Zen Monkeys describes the rebellion against Google that broke out last Thursday, when the company unexpectedly imposed an unpopular new iGoogle homepage design without giving its users the ability to revert to their old home pages. The responses have ranged from posting the phone numbers of iGoogle officials online to circulating information about unsanctioned workarounds. The rhetoric around the revolt has been apocalyptic:
Comscore's January figures suggest Google has more than a quarter of all personalized home page users, and one iGoogle user says it's corrupted Google's philosophy. "Notice that the more powerful Google becomes, the more they take away our choices….once they reached the status of monopolistic stardom they suddenly fling off the sheep's clothing and out comes the wolf."

"Welcome to the future of cloud computing," warns a commenter on Slashdot. "This is what it means to give up control of your software for the convenience of a net-based service."
We don't know how this will end, but I suspect Google will yield. That's the course such conflicts tend to take online, where "monopolistic stardom" is fleeting and adapt-or-die is the rule. (I made that argument in great detail in an only partially out-of-date article reason published back in 2000.)
If the stakes seem trivial to you, remember this: The skills honed in the Google Rebellion of '08 might prove useful in a weightier context down the road. Last weekend I had an interesting conversation with a couple of people who had been involved in Argentina's anarchistic revolution of 2001. "When the protestors fought the police," one of them told me, "the kids knew just what to do. They'd learned it fighting the police at football games and rock concerts."