FDA May Soon Allow MDMA Prescriptions for PTSD
MDMA, which was banned by the Drug Enforcement Administration in 1985, could be available by prescription as soon as 2021.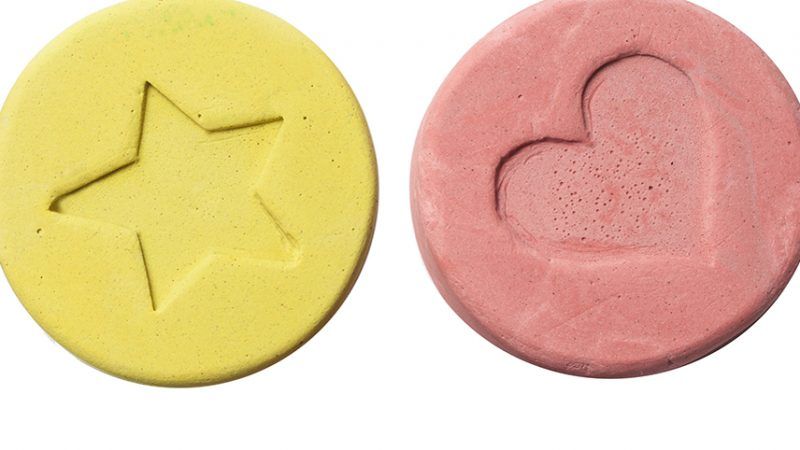 "I was finally able to process all the dark stuff that happened," Nicholas Blackston, a Marine veteran who served in Iraq, told The New York Times, describing his experience with MDMA-assisted psychotherapy. "I was able to forgive myself. It was like a clean sweep."
MDMA, which was banned by the Drug Enforcement Administration in 1985, could be available by prescription as soon as 2021. The rehabilitation of MDMA, a.k.a. "ecstasy" or "molly," is directly related to the rehabilitation of veterans like Blackston, who participated in a study that confirmed the drug's potential as a catalyst for catharsis.
The trial was sponsored by the Multidisciplinary Association for Psychedelic Studies (MAPS) and reported on May 1 in The Lancet Psychiatry. It involved 22 military veterans, three firefighters, and one police officer, all of whom had been diagnosed with chronic post-traumatic stress disorder (PTSD) "resulting from traumatic experience during their service." The researchers, led by Charleston, South Carolina, psychiatrist Michael Mithoefer, randomly assigned the participants to receive 30, 75, or 125 milligrams of MDMA in conjunction with two psychotherapy sessions separated by about a month. The lowest dose served as an "active placebo." Neither the researchers nor the subjects knew who was receiving which amount.
The results were striking. Average scores on the Clinician Administered PTSD Scale (CAPS), which indicates symptom severity, fell by 71 percent in the medium-dose group and 49 percent in the high-dose group, compared to 13 percent in the low-dose group. Sixty-eight percent of the medium- and high-dose subjects no longer met the diagnostic criteria for PTSD, compared to 29 percent of the low-dose subjects.
When people in the control group were given the opportunity to use higher doses of MDMA, they saw additional progress. One year after the MDMA sessions, the mean CAPS score for all subjects was 39, down from 87 at the beginning of the study. The cutoff for a PTSD diagnosis is 50.
These large, persistent improvements reinforce the results of an earlier MAPS-sponsored study that provided MDMA-assisted psychotherapy to crime victims.
The next step is Phase 3 clinical trials, which are the last stage before the Food and Drug Administration decides whether to approve the drug as a treatment for PTSD.
Last August, the agency streamlined that process by deeming MDMA a "breakthrough therapy," meaning it "may demonstrate substantial improvement" over current options. Mithoefer notes that "at least one in two PTSD patients cannot tolerate or do not respond adequately to existing treatments." MAPS plans to start the Phase 3 studies this summer.