D.C. Wants to Ban No-Cash Businesses and Cash Discounts
A new bill would make it illegal for city businesses to refuse cash payments.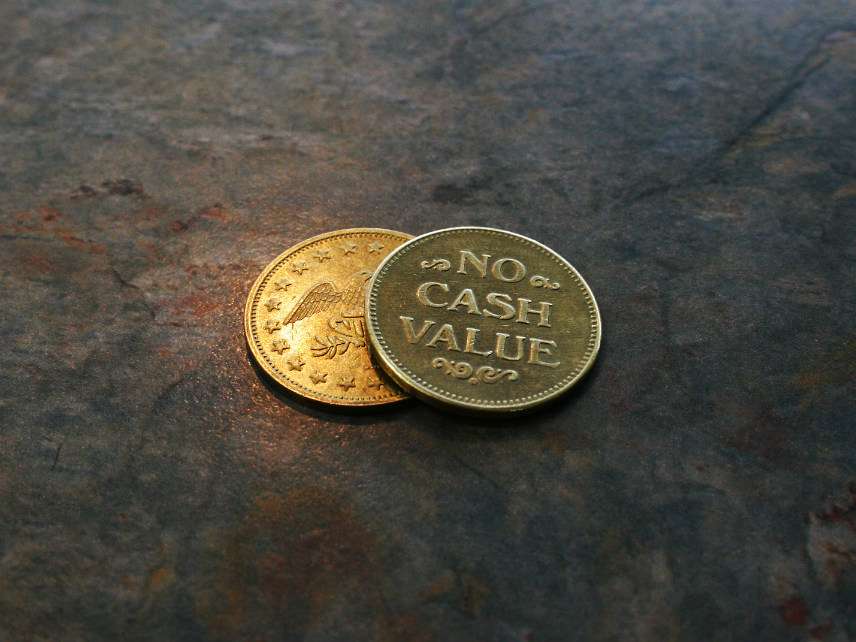 As more restaurants, bars, and fast-casual eateries switch to digital-only payment methods, the D.C. City Council is considering a bill that would make it illegal to not take cash.
"By denying the ability to use cash as a payment, businesses are effectively telling lower-income and younger patrons that they are not welcome," Councilmember David Grosso explained in a statement introducing his Cashless Retailers Prohibition Act.
Grosso's bill, which has already attracted the support of five of D.C.'s 13 city councilmembers, would make it an "unfair trade practice" to refuse cash. Current D.C. code makes violating fair trade practices a Class 2 infraction, with fines ranging from $1,000 to $8,000 depending on the number of offences.
If a business is fined for refusing to accept cash, it won't be able to pay the fine in cash. It won't even be able to use a credit card. The District's Office of Administrative Hearings—which handles most fines issued by city departments—requires that violators pay via check or money order. Fortunately, D.C. still lets you settle parking and traffic tickets with greenbacks, no doubt so as not to exclude the poor and unbanked.
Washington is not the first city to consider a crackdown on cashlessness. Chicago Alderman Edward Burke introduced a bill in 2017 that would have forced businesses to accept cash, claiming—like Grosso—that refusing cash is anti-poor and displays "an elitist attitude that doesn't really reflect what Chicago is about."
The assumption here seems to be that restaurants are eager to turn away otherwise paying customers out of some deep animus toward the poor. A better explanation is that businesses that have gone card-only don't see many cash transactions to begin with.
In a Monday article, the Washington Post named a number of businesses that have gone cashless in the District, including the salad chain Sweetgreens, the "posh" Barcelona Wine Bar on 14th street, and the frozen yogurt shop Menchies.
I can't imagine many unbanked patrons will feel excluded from the Barcelona Wine Bar because they can't pay cash for their $14.50-a-person squid ink fideos dish.
And there are good reasons for businesses to ditch cash, says John Gordon of Pacific Management Consulting Group, a restaurant consulting firm. Paper money comes with a lot of unseen costs.
"Cash has to be handled. It has to be stored in a [point of sale] system. It has to be counted at least every shift. At the end of the day it has to counted and tallied into a sales report," Gordon told Reason last October, when Chicago was considering its no-cash ban. Gordon noted that businesses also had to spring for the costs of armored trucks to pick up all that cash, and that they run the risks of cash payments being miscounted or stolen.
Grosso has dismissed these safety concerns, saying businesses should just buy lockboxes or put up signs saying that, while they do accept cash, they don't have that much cash on hand.
Grosso's bill would also make it illegal to "charge different prices to customers depending on their payment method." In other words, it would ban businesses from giving cash discounts. The legislation thus achieves the remarkable feat of screwing over both businesses that refuse cash payments and those that actively encourage them.
The Post's story suggests that attempts to ban no-cash businesses have more to do fights between the ATM lobby (eager to preserve cash payments) and credit card companies like Visa (who have aggressively encouraged businesses to adopt cashless payment methods) than any genuine concern for poor diners.
But whether or not there's an ulterior motive to Grosso's bill, his rules would substitute the judgement of a few city councilmembers for that of businesses who are far more in tune with their customers' payment preferences. These businesses, not the government, should be the ones making minute decisions about their work.