Nashville Government Employees Tasked With Impounding Dockless E-Scooters Caught Riding Them Instead
The city's scooter cops can't help but ride the very scooters they're supposed to be saving the city from.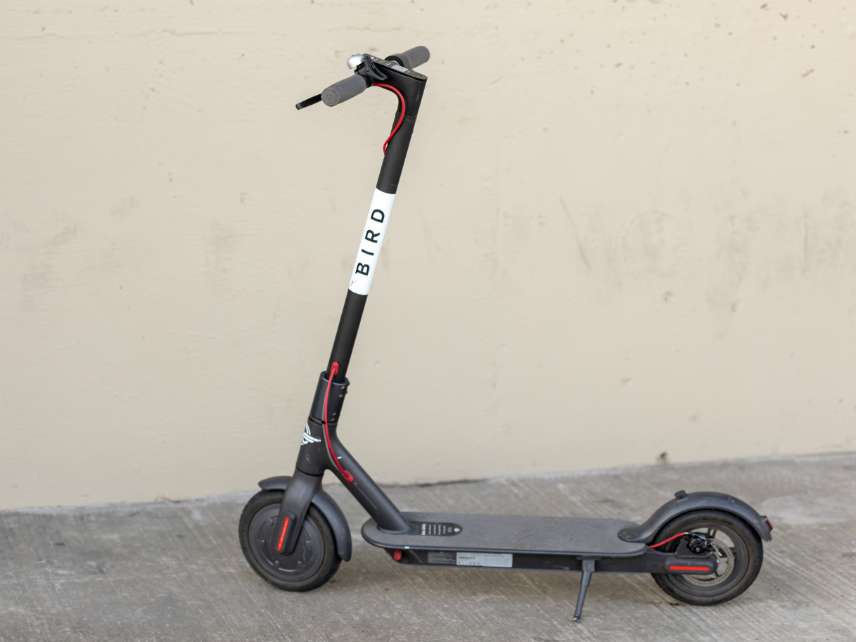 Government workers tasked with taking prohibited e-scooters off Nashville's streets have been caught riding them instead.
Nashville's NBC affiliate WSMV aired surveillance footage yesterday of employees from the city and county's shared Metro Public Works department having a grand old time riding confiscated e-scooters in a Metro-owned parking lot while on duty.
Now, it's certainly hard to fault anyone for enjoying themselves on these e-scooters, which are owned by scooter company Bird. They're a breeze to ride. But Metro employees doing so is a bit awkward given the agency's aggressive crackdown on these same vehicles.
In May, Bird launched in Nashville, dropping hundreds of their dockless e-scooters in and around the city's downtown. One day later the company was hit with a cease and desist letter from Metro attorney Theresa Costonis demanding that the scooters be taken off public sidewalks until a permitting and regulatory framework could be put in place.
Costonis expressed shock and dismay at the idea that Bird hadn't asked for permission before they littered their scooters all over town, telling the Tennessean, "This is completely new and we didn't know this was coming. We don't have anything in place that would allow them to have started operating right off the bat."
What followed was a sweep of Nashville's streets that saw Metro impound over 400 of Bird's scooters on the grounds that they were unlawfully obstructing public rights-of-way.
Bird's own legal counsel Sam Jackson said Metro was "grossly exceeding" its authority with these sweeps, arguing that the city's code governing right-of-way obscurations only deals with fixed objects like signs, trees, and banners. Seizing the company's property without a court order was "unconstitutional" said Jackson. In early June the company agreed to suspend its operations while the city drafts regulations for dockless e-scooters. Currently there are no Bird scooters on the streets of Nashville.
Metro has stressed that its employees' joyriding was an isolated incident that would not be repeated.
"These were unanticipated and unique circumstances," the agency said in a statement adding that "we have spoken with the employees and they have assured us that nothing like this will happen again."
The stern warning is nice. What would be better still is if the agency would stop its crackdown and allow Nashville residents—government workers and private citizens alike—the same freedom to ride clearly irresistible e-scooters.