New Mississippi Law Will Stop Courts from Jailing People Who Can't Pay Fines
Scaling back debtor's prisons in a state with one of the country's highest incarceration rates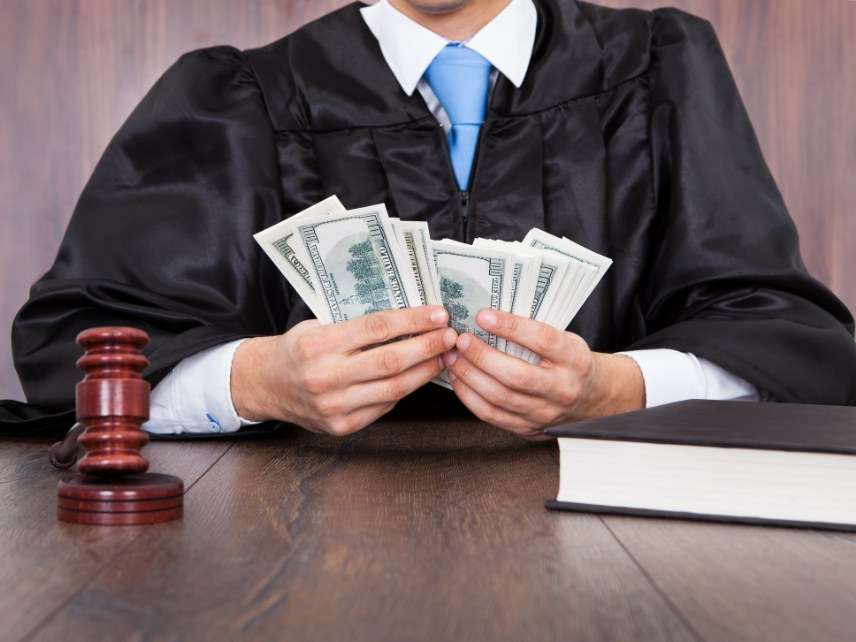 Indigent Mississippi citizens will no longer get tossed into jail because they're unable to pay off fines or court costs, thanks to a bipartisan bill signed this week by Republican Gov. Phil Bryant.
The bill, H.B. 387, will instead call on the courts to use federal poverty guidelines to determine whether a person can actually pay. People will be considered indigent if their income is 125 percent of the federal guidelines or less. For a single adult with no children, that calculates to an annual income of about $15,000. For a family of four, it's about $30,000.
If a person is indigent, or if the courts determine that a person is genuinely unable (as opposed to unwilling) to pay, the court will have several options, including community service, allowing more time to make payments, and even revoking a fine entirely. If the courts rule that the refusal to pay a fine or restitution is willful, they can't imprison the offender for longer than the maximum term for the offense.
Mississippi courts were already not supposed to imprison people for failing to pay fines that they're financially unable to cover. But the old law didn't really give any guidance on how to make that determination. By fleshing out the guidelines, HB 387 will hopefully make it less likely that people will end up in jail for being too poor to pay a fee.
Mississippi has a high rate of imprisonment, even by the standards of a country that leads the world in incarceration. Its rate ranks fifth in the nation, according to the Sentencing Project.
The new law will also allow parole for many people convicted of nonviolent crimes after serving 25 percent of their sentences (as long as they are not habitual offenders), and it establishes a committee to look for disparities in criminal sentencing with an eye toward crafting future reforms.
The focus on fines is part of a larger push, both in the legislatures and the courts, to try to stop such "debtor's prisons" effects. Lawsuits in Arkansas, Missouri, Texas, and elsewhere aim to stop municipalities and counties from using fines and citations to keep tossing poor people in jail and wringing more money out of them.
The Mississippi bill passed unanimously in both the House and the Senate.