Why the Summer Zervos Lawsuit Is Bad News for Donald Trump
"The President of the United States has no immunity and is 'subject to the laws' for purely private acts."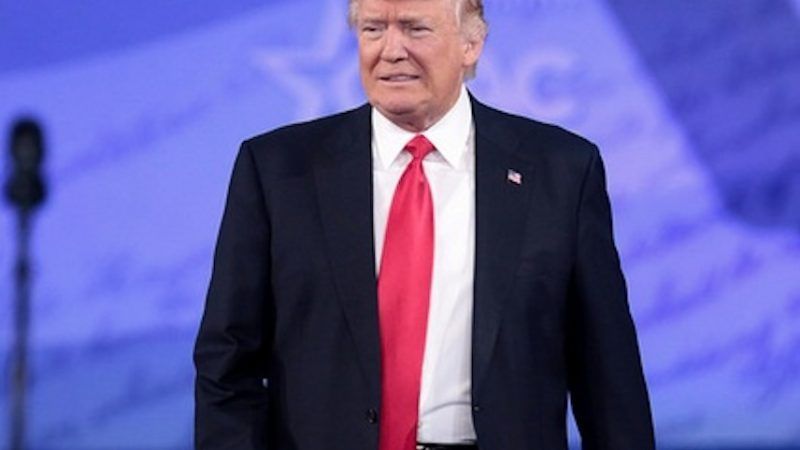 Can the president of the United States be sued for damages in a civil proceeding?
The answer depends on the nature of the president's alleged misconduct. In Nixon v. Fitzgerald (1982), the U.S. Supreme Court ruled that the president has immunity from civil suits that arise from the performance of the president's official duties. "In exercising the functions of his office," the Court said, "the head of an Executive Department, keeping within the limits of his authority, should not be under an apprehension that the motives that control his official conduct may, at any time, become the subject of inquiry in a civil suit for damages." According to the Court, "it would seriously cripple the proper and effective administration of public affairs as entrusted to the executive branch of the government, if he were subjected to any such restraint."
The president's unofficial conduct, however, is a different matter. In Clinton v. Jones (1997), the Supreme Court allowed Paula Jones' sexual harassment and defamation suit against President Bill Clinton to proceed in federal court because Clinton's alleged misconduct "was unrelated to any of his official duties as President of the United States and, indeed, occurred before he was elected to that office." In the Court's view, the "rationale for affording certain public servants immunity from suits for money damages arising out of their official acts is inapplicable to unofficial conduct."
Which brings us to President Donald Trump. Earlier this week, the president suffered a significant legal defeat when a judge in New York allowed a defamation suit filed by former Apprentice contestant Summer Zervos to proceed against him in state court. "No one is above the law," wrote New York Supreme Court Justice Jennifer Schecter, citing Clinton v. Jones. "It is settled that the President of the United States has no immunity and is 'subject to the laws' for purely private acts." (Note: the New York Supreme Court is not the state's highest court. That would be the New York Court of Appeals.)
To be sure, there is a difference between the present case and that 1997 SCOTUS decision. Zervos v. Trump deals with a defamation suit filed in state court, while Clinton v. Jones dealt with a suit filed in federal court. Does that difference matter? Not according to Justice Schecter. "The rule is no different for suits commenced in state court related to the President's unofficial conduct," she held. That judgment will likely be tested on appeal.
The matter of Zervos v. Trump originated in 2016 when Summer Zervos publicly alleged that in 2007 Donald Trump kissed and groped her without her consent. Then-candidate Trump denied those allegations, repeatedly describing Zervos as a liar and a fabricator. Zervos filed suit in response in January 2017, claiming that Trump made those statements about her "knowing they were false and/or with reckless disregard for their truth or falsity." She seeks $2,914 in damages, which is the amount of money that she says her restaurant business lost as a result of Trump's alleged defamations.
Tuesday's ruling by Justice Schecter did not address the merits of Zervos's complaint; it merely allowed the suit to move forward. But that is still a critical loss for Trump, who faces the possibility of real trouble as this litigation unfolds. Remember that the effort to impeach President Bill Clinton did not truly begin to build steam until after Clinton lied under oath about his relationship with Monica Lewinsky. That act of perjury occurred during Clinton's deposition in the Paula Jones lawsuit.
Trump's opponents, needless to say, are hoping that he will make a comparable misstep in this case.