GAO Agents Tried 72 Times, Failed to Buy Guns on the (Normie) Internet
Their attempts on the dark web had a less than 25 percent success rate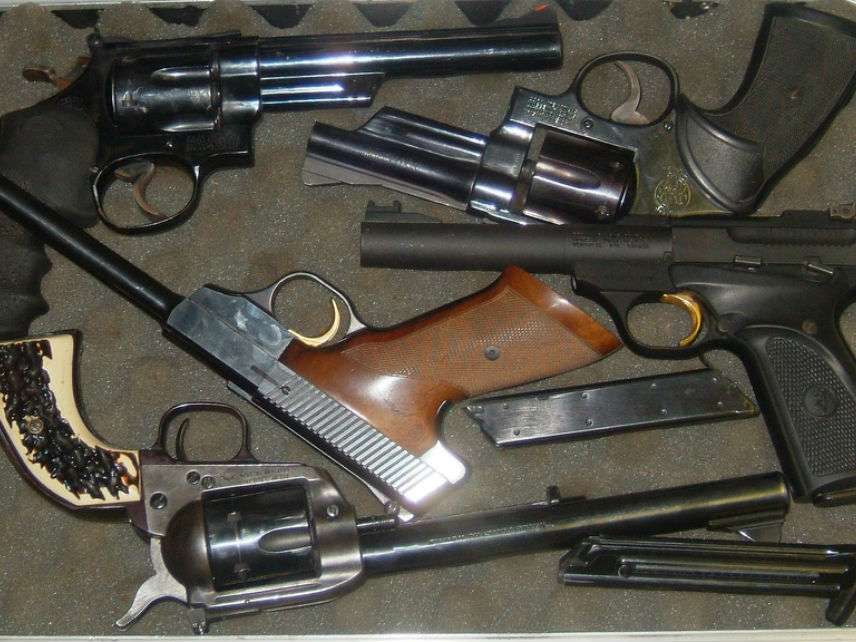 Government Accountability Office employees posing as sketchy buyers tried and failed in 72 attempts to purchase firearms on the internet, part of a failed investigation called for by a trio of Congressional Democrats.
While the Bureau of Alcohol, Tobacco, Firearms & Explosives (ATF) insisted in its most recent strategic plan, as cited by the GAO, that "the privacy of the Internet makes it an ideal means for gang members, violent criminals, terrorists, and juveniles to traffic and obtain illegal firearms," the new report released by the (GAO) could not corroborate any of it.
The GAO did not fare much better on the so-called "Dark Web." Agents made 7 attempts and were successful just twice, purchasing an AR-15 and an Uzi.
There's not much in the report for Rep. Elijah Cummings (D-Maryland) and Sens. Brian Schatz (D-Hawaii) and Elizabeth Warren (D-Massachusetts) from which to demand stricter internet gun laws, but it may not stop Democrats from trying to impose new laws anyway.
It's unclear what kind of internet-specific gun laws there could be other than a blanket ban (LOL trying to enforce that) or enhanced sentencing (a dubious legal tool to say the least).
In all, 56 sellers refused to complete the requested transactions; 29 said they wouldn't ship the requested firearms and 27 refused after the agents disclosed they were prohibited from purchasing firearms. One five separate occasions, the GAO trolls were also banned from the websites where they were inquiring about murky purchases.
"The results of our testing are for illustrative purposes only and are not generalizable," the GAO wrote in a letter to the three Congressional Democrats about the results of the report.
The GAO was also asked to assess how ATF was enforcing firearms laws on the internet, since Cummings, Schatz, and Warren say they worry there are no specific laws about firearm sales on the internet. (As the GAO report notes, a bevy of laws on the book apply to firearm sales that happen to be made on the internet)
Nevertheless, the GAO found that ATF does coordinate investigative work on internet sales through an Internet Investigations Center to "ensure they have the necessary training to operate online in an undercover capacity."
According to the GAO, the ATF center, founded in 2012, uses free open-source software "to analyze online content for investigations," claiming that this allowed "analysts to glean information from public websites without violating users' privacy rights."
In any case, the technology that makes all kinds of commerce easier, including firearms-related commerce, isn't going anywhere. So-called e-commerce continues to grow while other technology, like 3D printing, promises to make government attempts to control all kinds of products, including firearms, even harder.
It's a bright future.