Backpage Backed Into Corner Over Adult Ads. Is Government's Goal a Goodbye to Sex Trafficking, or Free Speech?
As Congress puts Backpage on trial, Section 230 is the big fish in this barrel of red herrings.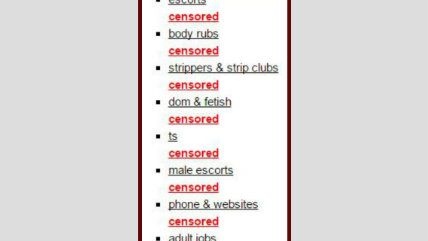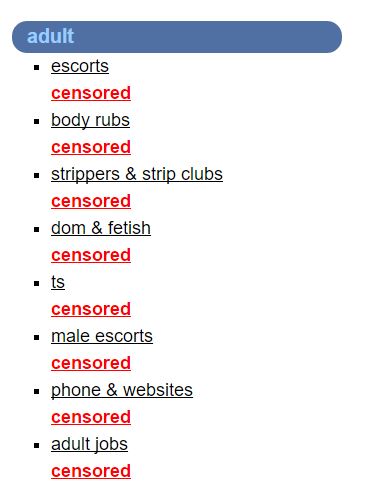 "After consultation with counsel, I decline to answer your question based on the rights provided by the 5th and 1st Amendments."
Again and again, these words rang out through the crowded Congressional inquiry into "Backpage.com's Knowing Facilitation of Online Sex Trafficking" Tuesday. A function of the U.S. Senate's Permanent Subcommittee on Investigations—literal heir to the Joseph McCarthy-era espionage and subversion investigations—the hearing was ostensibly organized to shed light on the business practices of online classified-ad forum Backpage. Led by Sens. Rob Portman (R-Ohio) and Claire McCaskill (D-Missouri), the bipartisan effort represented the culmination of a 20-month long investigation and accompanied a lengthy report on the findings.
The point of the hearing, said McCaskill, was "understanding how criminals systematically use online platforms to transform normal American teenagers into sex slaves." But if so, it was as much a look at the laws governing online publishing, user-generated content, and sex work in America. And those in the hot seat—Backpage CEO Carl Ferrer, Chief Operations Officer Andrew Padilla, General Counsel Elizabeth McDougall, and former owners Michael Lacey and James Larkin—refused to answer any of the subcommittee's questions with more than a nod to the 5th Amendment. Launched around 10 a.m., the portion of the hearing featuring Backpage leadership was concluded, with nothing conceded, in under an hour.
As the Backpage witnesses filed out, a swarm of reporters followed, trailing a silent Ferrer and his handlers until the third-floor door of Dirksen Building elevator closed in front of them. Lacey hung back, but mostly to say that he had said all he would say for now. "I guess you don't know what will happen next?" I asked him. "Right now," he said, "a drink."
Backpage Background
Portman and McCaskill's inquiry into Backpage began in 2015. After the site's execs refused to appear for questioning or turn over private business documents, the Permanent Subcommittee on Investigations filed a civil contempt action against them—the first authorized by the Senate in more than 20 years—and was rewarded with a federal court order compelling Backpage to turn over subpoenaed documents. The resulting report on these documents "conclusively shows that Backpage has been more deeply complicit in online sex trafficking than anyone imagined," Portman said Tuesday.
In both the report and live testimony, the subcommittee moved seamlessly between allegations that Backpage intentionally profited from the prostitution of children and statements from Backpage representatives with regard to prostitution more broadly, leaving the unmistakable impression that Backpage leadership admitted—at least internally—to the horrible things alleged by the government. But the inquiry actually ascertained no such thing. The most significant policies the inquiry uncovered were a) moderators employed by Backpage would sometimes edit user-generated ads to remove direct references to sex for money before allowing them to post and b) between 2010 and 2012, the site employed an automatic filter to remove some blacklisted words from ads before they were posted.
Subcommittee summaries of these editing and filtering processes suggest that Backpage moderators deliberately stripped words like "teen," "young," "daddy's girl," and "barely legal," from ads before allowing them to post, and this indicates that they knew about and encouraged underage ad-posting. But, of course, none of these words necessarily signals anything nefarious. Eighteen- and 19-year-olds are both "barely legal" and "teens," yet still legally adults. "Young" is a term someone well beyond 18 might use. Terms like sugar baby and sugar daddy are widely used in describing arrangements between adults, with all the attendant use of terms like daddy's girl this entails, and of course daddy is also common slang (without age connotations) in some BDSM worlds. The ambiguity of these terms led to Backpage processes, described in more detail below, that both banned said words from ads and subjected the ads to human review.
Posts featuring images of someone who was "clearly a child" were deleted and reported, while ads featuring people who looked or sounded suspiciously young were subjected to further scrutiny (and deleted or reported when appropriate). Ads reported for removal by a minor or a member of their immediate family were also removed, the report states, though people claiming to be more distant relatives were asked for corroboration.
In general, ads on Backpage are user generated—that is, anyone can create an account and post about the used car they are selling or the house-cleaning services they're offering or how they're willing to dance naked at your bachelor party for money. Most sections of the site are free to post to, but Adult-section ads required a small fee.
After the government pressured Craigslist into shuttering its Adult Services section in 2010, U.S. sex workers flocked to Backpage. And the site's relatively low posting fees and easy posting process made it especially popular among sex workers who were low-income, low-volume, transient, or otherwise unable or unwilling to navigate more costly, complicated, or elite advertising venues. Sometimes high-end or specialized sex workers had separate pseudonyms for posting on Backpage when regulars were slow. Whatever reputation the site may have earned or drawbacks its ads accrued, it made connecting with a large pool of potential customers incredibly easy—all without having to trawl physical spaces for clients, or rely on middlemen (escort services, pimps, etc.) to procure them. Backpage and its ilk democratized the process of promoting prostitution and erotic entertainment.
Strictly speaking, however, Backpage does not allow ads for prostitution. The sites Terms of Use prohibit, among other things, the posting of ads by people under 18 and "posting any solicitation directly or in 'coded' fashion for any illegal service exchanging sexual favors for money or other valuable consideration."
In its most recent iteration, the Adult section—shut down abruptly on January 9—contained ads for many manners of legal erotic services and businesses, like BDSM dungeons, strip clubs, sensual massage, and fetish modeling. It also contained the Escort section, comprised mostly, and unmistakably, of ads offering varying sexual services for a fee. They just don't quite say it outright, relying instead on all-but-there insinuations or the fact that by being in this section it is implied.
Subcommittee Findings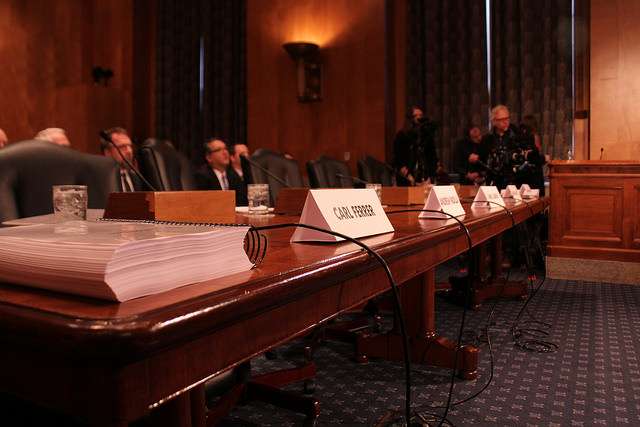 "Backpage's editing of language in its 'adult' ad section began as early as 2006," the subcommittee report states. "A 2007 email from Village Voice executive Scott Spear to then-Backpage Vice President Carl Ferrer, for example, includes a document titled 'BACKPAGE.COM PERSONALS CRITERIA'" with some "innocuous" instructions but also instructing "moderators to '[e]dit ads for explicit sexual language' and '[t]ake out anything questionable.'"
What happened, then, when ad contained questionable or sexual language? Backpage rejected the ad.
The site "appears to have instructed moderators to delete an entire ad if it clearly referred to performing sex acts in exchange for money," states the report. "Similarly, a 'REVISED Adult Policy' implemented in March 2008 required Backpage employees to sign an agreement that provided in part that 'any references to acts of prostitution or sex acts in exchange for money must result in an immediate rejection of any advertising or posting from such person or entity."
Throughout 2008 and 2009, "Backpage used a combination of manual moderation and automated filtering" to keep out such ads. Moderators were provided with a forbidden-word list and "instructed to delete an entire ad if certain forbidden terms appeared," notes the subcommittee report, explaining that forbidden terms include "the most unambiguous references to prostitution" and underage individuals. By April 2010, Backpage staff were "moderating ads on a 24/7 basis," per one Ferrer email.
Still, "it became clear that this policy failed to block ads for illegal activity consistently," the report states. Some company communications from early- to mid-2010 indicate that moderators may have been instructed to let ads through, rather than delete them, after removing explicit references to sex for money. Crucially, this policy did not apply when suspected underage prostitution was concerned.
In September 2010, when Craigslist shutdown its adult section, Backpage executives described it internally as an "opportunity" and "also a time when we need to make sure our content is not illegal." To this effect, it expanded the list of offending words which would automatically trigger the deletion of a user post.
Around this same time, Backpage added a third function to its automatic filtering, which had heretofore only been able to mark ads as "banned" or "spam." The new function, "Strip Term From Ad," would automatically remove prohibited words from ads before allowing them to publish or sending them to a moderation queue. Some of the less egregious and more common offenses—those related to overly-direct references to adult prostitution—may have simply been cleaned up before being allowed to post.
"As originally configured, the filter stripped out offending terms only after moderators had reviewed the ad," notes the report. "But within two months, Ferrer concluded that it would be more efficient to 'strip out a term after the customer submits the ad and before the ad appears in the moderation queue.'" This was not the case for all prohibited terms, some of which still triggered deletion, but some portion of ads at this time were stripped of certain blacklisted terms before moderation. A human moderator then went on to look at these ads and see if they should pass or fail.
One moderator interviewed by the subcommittee said ads suggesting prostitution —"if there's, you know, money signs, stuff like that"—would merely be cleaned up and posted, but not if the terms or images in the ad suggested "anything underage." The employee "repeatedly stated that she entirely deleted ads that she believed were for an underage person."
Backpage reported "cases of suspected child exploitation to the National Center for Missing and Exploited Children" (NCEMC), notes the report on "Backpage.com's Knowing Facilitation of Online Sex Trafficking." In "some months Backpage has transmitted hundreds of such reports to NCMEC."
Throughout 2010-2012, executives toyed with different words triggering different policies (automatically deleted,stripped of words and published, stripped of words and sent to moderation, etc.), with responses predicated on the severity of the suggested offense. Far from evil pimps intent on letting through ads for sex-trafficked children, the strategies suggest Backpage leadership sincerely trying—with limited human resources, while culling tens of thousands of user-posted ads across the country on a daily basis—to find a system that would best limit bad ads (i.e., those featuring juveniles or violence) from getting through while still allowing adult sex workers to advertise as long they conformed to certain euphemisms.
By spring 2012, moderators were instructed to stop simply remove certain words from ads before greenlighting them, and henceforth delete any ads that contained any of 120 banned terms. And by October, the report notes, an "email from one moderator to another suggests that Backpage had ended manual editing 'except in the case of a bad link or picture.'"
Section 230 and Catch 22s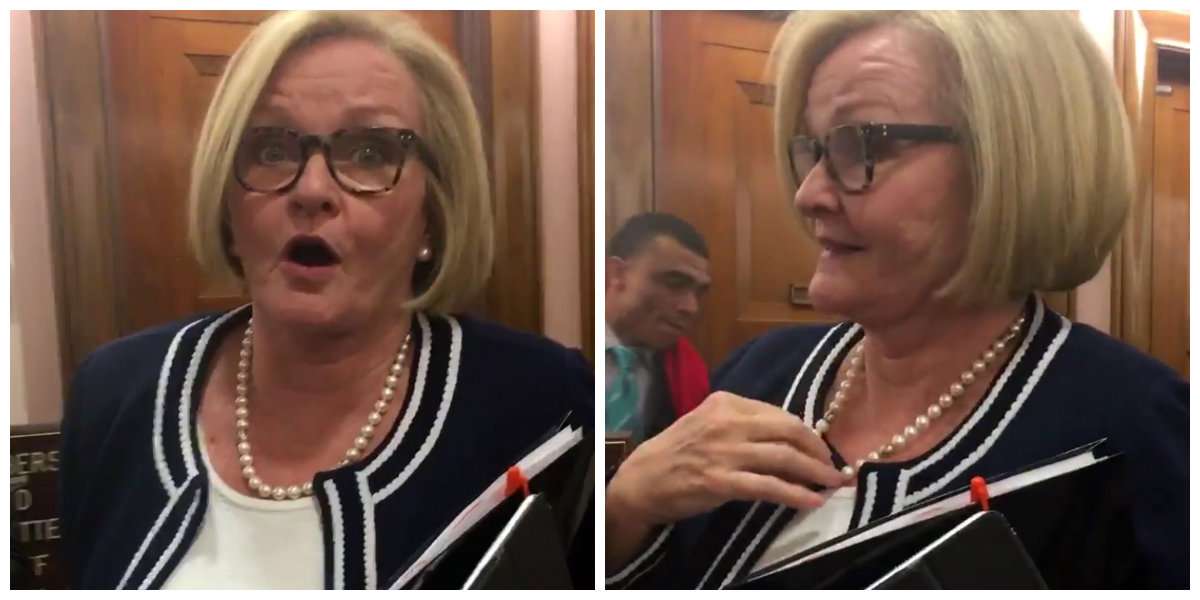 "It is virtually impossible to determine how old the young women in these ads are without an in-depth criminal investigation," according to the National Center for Missing and Exploited Children (NCMEC). "Pimps try to make the 15 year olds look 23. And the distinction of whether the person in the ad is 17 or 18 is pretty arbitrary."
The Portman and McCaskill subcommittee report cites the above quote as evidence of… well, it's not quite clear. The implication would seem to be that Backpage has a duty to ban ads featuring young adult women, too, because there's always a chance they could be a deceptively tarted-up 16-year-old.
Other parts of the report also suggest that there's no way for Backpage to win with this crowd. At one point, the report faults Backpage for informing users of its own terms of service. By telling users whose ads are rejected why their ads are rejected, Backpage is just "coaching its customers on how to post 'clean' ads for illegal transactions," the report states.
Senators see similarly sinister motives in Backpage informing would-be users who indicate that they are under age 18 that one must be 18 or older to post. In this, the subcommittee sees evidence that Backpage was encouraging teenage posters to lie about their ages.
Perhaps the biggest actual reveal in the report is that while Lacey and Larkin sold the company to Ferrer years ago, the two men still "retain significant financial and operational control, hold almost complete debt equity in the company, and still receive large distributions of company profits." Lacey and Larkin—veteran alt-weekly publishers described by the Chicago Tribune in 2014 as "award-winning journalists who have exposed corruption and raised awareness about social issues such as immigration and civil rights abuses"—have been more vocal than Ferrer about the politics involved in their persecution.
After Kamala Harris (D)—then California's Attorney General, now a freshman U.S. Senator and Permanent Subcommittee on Investigations member—began prosecuting them for pimping and conspiracy, the men issued a joint letter accusing Harris of using their arrest, just weeks before the November 2016 election, as a way to generate positive publicity for her Senate campaign. "Make no mistake; Kamala Harris has won all that she was looking to win when she had us arrested," the letter stated. "She issued her sanctimonious public statement, controlled her media cycle and got her 'perp walk' on the evening news. … And if the polls are any indication, Harris will be warmly ensconced in the United States Senate by the time her blatant violations of the First Amendment and federal law are finally adjudicated. She won't pay. The taxpayers of California will."
In December, a California court did indeed dismiss the charges against Lacey, Larkin, and Ferrer. In his decision, Sacramento County Superior Court Judge Michael Bowman wrote that he had not found evidence of "any illegal behavior outside of the reliance upon the content of speech created by others," and thus the defendants were entitled to immunity under Section 230 of the federal Communications Decency Act. "Congress has spoken on this matter," Bowman concluded his decision, in boldfaced type, "and it is for Congress, not this Court, to revisit."
Not easily deterred, Harris filed new charges against the three men just before Christmas, alleging money laundering along with pimping. That case is still ongoing.
On Tuesday, McCaskill said she hopes that "police, local prosecutors, U.S. attorneys, the FBI," and "attorneys general across this country" recognized "that there is evidence in [the subcommittee's] report that can assist you in holding [Backpage] accountable." Government officials "looked at over a million documents" to produce the report, she said.
After the hearing, McCaskill told a crowd of assembled reporters that Backpage refused to remove ads it knew were for minors and, when reminded that the witnesses had said no such thing, countered with the claim that she knew lots of other cases where this was true. When I pointed out that the California criminal evidence against Backpage execs also showed ads being removed upon request, McCaskill asked who I was and what press outlet I was with. A brief bit of further interaction with McCaskill yielded her assertion that Backpage must have known ads featured underage girls because some contained the word "teen."
But of course 18- and 19-year-olds are both "teens" and, legally, adults. And as an unidentified reporter pointed out to McCaskill, labels like "teen" and "jailbait" are often used as marketing categories on porn websites, even though women featured therein are (documented to be) 18 or older. Did McCaskill see this as evidence of widespread child exploitation by porn sites, he asked?
The Senator responded that it was "fine" for us to say all this if we wanted to support child sex trafficking.
'Damaged Human Beings, Forever'
Aside from Backpage representatives, the Congressional hearing featured three witnesses: Kubiiki Pride, and Nacole and Thomas S., all parents of "Jane Does" who are the subject of recent or upcoming documentary films and have brought previous lawsuits against Backpage. In addition, both families have worked with state and federal legislators for the past several years on an array of anti-Backpage-related causes. On Tuesday, the parents spoke of daughters who had run away from home and wound up having sex for money, with customers found via Backpage ads.
As minors, these girls can't legally consent to commercial sex and are thus defined under federal law as human-trafficking victims, regardless of whether any "trafficker" was involved and without regard to the presence or absence of force, fraud, or coercion.
Pride said that in 2009 and 2010, beginning when she was just 14-years-old, her "daughter was trafficked on Backpage for months at a time. What she went through on a daily basis," said Pride, "would be unimaginable to most of us in this room."
#Backpage did nothing to stop their criminal activity. They facilitated it. Knowingly.https://t.co/MMNDxDnmfD #humantrafficking

— Rob Portman (@senrobportman) January 12, 2017
This was about as much detail as Pride gave about the circumstances of her daughter's experience, leaving open seemingly important questions such as how this plight befell her, who else was involved, who posted the ads to Backpage, how Kubiiki found out about the ads, how the girl wound up back home, or if there was evidence Backpage knew about or edited the ads before being contacted by Pride. Backpage did remove her daughter's ads when she contacted them, Pride said, though it "did not remove them immediately after I called."
Pride also mentioned briefly that a woman had been jailed in conjunction with her daughter's prostitution, and that Pride had at some point filed a failed civil lawsuit against Backpage. When asked later by Sen. Portman about the suit, Pride testified that it was about Backpage not taking down her daughter's photos; no one asked to to elaborate, though she had earlier stated that the photos were removed.
The other two witnesses, parents of "Natalie," never personally saw their daughter's ads on Backpage and never tried to contact the company. When they feared their daughter had become involved in prostitution, they looked for ads on Craigslist, Nacole testified Tuesday.
She described Natalie as her "baby," an energetic and bright high-schooler who "wanted to do everything at once." Then, at age 15, Natalie "made the implausible decision to leave the sanctity of our home" and wound up at a Seattle homeless shelter for teens, her mom explained. Once there, the girl found met a 22-year-old woman "posing as a teen."
After speculating that her daughter must have been an "easy target," Nacole skipped ahead to the fear she imagined Natalie felt while being "raped and beaten and threatened, and treated like a sexual object every single day. All while being posted on a Backpage online ad." That was six years ago. Natalie is now back home, and Nacole said her dream is "to live in an America that doesn't stand aside while little girls like our daughter Natalie, at 15, are… purchased with all the same convenience as you would expect from an order on Amazon and always returned as damaged human beings, forever changed by their trafficking."
As with Pride's testimony, any specifics of the story that might prove instructive were omitted, leaving a straightforward path from innocent and happy girlhood to trafficked on Backpage to total and immutable hopelessness and degradation.
"I can only tell you that when we finally got Natalie back for good, months later, the young girl we found wasn't the same Natalie who left our home. Her hair was dyed and cut," she had on "different clothes," and "everything she was saying was incomprehensible to me," Nacole testified. "Our Natalie was gone."
False Hope
"It's all about hysteria around girls having sex," says Lois Lee, founder and longtime head of Los Angeles-based charity Children of the Night, when I speak to her just after the hearing. "Not one time in this hearing, with all the money they spent, did they mention a gay or lesbian youth, a transgender youth."
Founded in 1979, Lee's nonprofit works with young people involved in or fleeing prostitution, regardless of how they came to be involved in it or how much agency they exhibited therein. Over the years, the group has helped thousands of American kids, says Lee, and currently hosts kids from all over the country in its 24-bed facility. For the past few years, Lee has been speaking out on behalf of Backpage, which she sees as an ally in the fight to help "prostituted children." She got involved after being approached by vice detectives "who asked me to go after the [anti] trafficking organizations to stop them from harassing Backpage because Backpage was such a great investigative tool for them," Lee says.
In her mind, "there's no question" that destroying sites like Backpage will hamper investigations into sex trafficking. "Everything's going to go to the Dark Web," she laments—where sites won't voluntarily run the National Human Trafficking Hotline number (as Backpage does) or collect credit card information and phone numbers that can be useful in criminal investigations. "It's not the ad" itself that helps law enforcement, says Lee, but "all the information."
The subcomittee's "solutions are highbrow, but they're not practical," says Lee. The kids she works with are frequently from abusive homes or have mental-health issues, substance-abuse issues, and other influences that are way more relevant to their involvement in prostitution than any individual perpetrator or advertising venue. What American kids really need are material resources like safe, youth-only homeless shelters and government resources that don't—at best—simply return them to the environments they ran away from or give them vouchers for local hotels—when not shuffling them into the criminal justice system.
Lee says she sees kids where cops won't arrest them for prostitution, "because they're considered victims, but then they hold them as a material witness." Another problem, she says, is "we have children who have ads on Backpage, the police are involved, the prosecutors are involved, there's an investigation," and then "prosecutors demand those ads stay there, for sometimes as long as a year, while waiting to prosecute the pimp/trafficker."
Nacole's daughter Natalie was twice arrested and "both times held in adult jail," the mother testified Tuesday.
"And both times released back to her pimp," she added. A 2014 story from Nacole, however, places police as her daughter's savior on at least one or two occasions. When Natalie "disappeared, Nacole's husband drove the streets of Seattle looking for their little girl," the earlier article states. "Almost two weeks later, Seattle Police called the parents saying they'd found the runaway daughter."
"She looked completely different than she had 10 days before," Nacole said at that time, speaking then too of her haircut and different clothes. "On the way home she started telling us that she had been held captive in Everett," and at this point that "she had been made to work the streets." After that initial return, Natalie soon left again—"lured out of the house by somebody she had met on the streets," her mom said. "Within 36 hours she had been posted on the website Backpage.com by a 26-year-old man who said she was 18."
A 2015 profile of the family claims that "so complete" was this man's "hold on her mind, that soon she was posting the ads herself, arranging the out-calls, mostly to hotel rooms, and bringing in enough money that she supported him, two other prostitutes, two children, and herself in a three bedroom apartment." A few months later, Natalie was arrested in a sex-worker sting conducted by police through Backpage, which led to her being arrested and returned to her parents house again.
Since then, Nacole and sometimes Natalie and her father have been active in testifying before political and media sources, including a TED talk. Pride, too, has been speaking out for years about her daugher's ordeal, and has previously lent their story to several different legislative causes, including Sen. Mark Kirk's (R-Ill.) 2014 attempt to crackdown on Backpage (the SAVE Act) and Illinois state lawmaker Randy Hultgren's "Demand Reduction Act." Tweets of Pride's going back to 2012 condemn the Communications Decency Act.
Pride's first media statements about her daughter, from 2008, describe a girl with "a lot of behavioral problems" and "anger-management" issues whom she enrolled in a 30-day program at Saint Vincent Home for Children in order "to scare her straight." By 2009, the girl had run away from home and was missing for nine months before her mother discovered her ads on Backpage.
The girl was eventually sent to Chicago to receive help from a residential victim's services organization there, but in November 2010 ran away from that program (spurring a police investigation and the involvement of the National Center for Missing and Exploited Children) and returned to St. Louis before being picked up by police and returned to her mother again.
It's unclear how involved Pride's daughter has been in her activism. At the time Pride was working with Sen. Kirk to hold websites accountable for sexualizing teens, her daughter was posting provocative selfies to Twitter under a handle with "ho" in the name. She was arrested on battery charges in Georgia in 2015 and picked up there again, on an outstanding warrant related to those charges, in October 2016. But both Pride and the now-20-something young woman appear in upcoming documentary, I am Jane Doe, which premieres in February and features Jessica Chastain. The website describes it as the tale of "a collision course" between victims and their families and "powerful companies, special interest groups, and Section 230."
Up Next
In case it's not clear by now, Section 230—the little clause that's allowed the internet as we know it to flourish—is the big fish in this barrel of red herrings.
State lawmakers and prosecutors—including at least one now in Congress and on the Permanent Subcommittee on Investigations, Harris—have been pleading with Congress for years to change it. There are a number of reasons why they would like it done away with; remember, this is the bit that explicitly protects social-media sites, newspapers, web magazines, and most of the internet from not being targeted out of business over anything anyone says on their sites. And in child sex trafficking, they've found a subject emotionally provocative and viscerally appalling enough to overcome rational reticense.
Y'all acting like Instagram not backpage. Ok.

— Arielle Marie (@ArielleMarii) January 10, 2017
At the Senate hearing, Sen. Heidi Heitkamp (D-ND) commended Pride and Nacole for representing not just their children but "all the children," who "there but for the grace of God" went. "This can happen in any family," said Heitkamp. "And until we really get people to appreciate and understand that, we won't build the army that we need, because Backpage is a small part of this. If Backpage goes away tomorrow—which we would all love—there will be another Backpage." And "if we don't stay vigilant together" and "fight together… we will not do our job as adults in America."
"We sit here with no greater problem… than to prevent this from ever happening," Heitkamp continued. "The street corner now is digital. And until we start exposing all of the wrong that happens to children, in this digital media, and stop standing behind inappropriate, important constitutional protections in this country, we will surely fail."
Asked what more could be done, Pride said that "every kid has a cell phone now," so every kid has "access to this evil." Prevention "would start with educating them about the ways that predators are able to contact them," she continued. "Like, just the other day, some grown man comes into my daughter's Snapchat again." Like we do with sex education, "why not offer an Internet advocacy class to teach these children to navigate through this world that we're all still trying to figure out?"
Pride's daughter is, of course, now a grown woman herself. With a mother still monitoring her social-media interactions, and asking Congress to do the same.
She's not alone, though. Like Heitkamp said, Backpage is just a small part of this. To be consistent, authorities must turn toward every website where young people may meet people who would exploit them or where it's easy for young people to sexualize themselves. And this course of action is only feasible with Section 230 out of the way.
After Backpage announced the adult section's closing on Monday, it was funny, in a sad way, to see the conversation on Twitter as lawmakers congratulated themselves on stopping sexual exploitation. Some sex workers stressed how the shutdown would cause hardship and danger in their ranks, while others distributed lists of new sites where sex workers could advertise and clients could find them. A significant number of people just wondered why anyone cared about Backpage now, since so much of the business had already shifted to Snapchat and Instagram anyway.
---