Cops Mistake Cat Litter for Meth in 'Massive' Drug Seizure
Harris County Sheriff's Office credited discovery to deputies' "powers of observation," but blamed the error on field tests.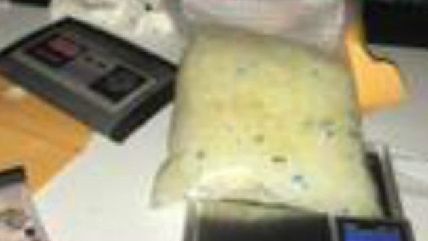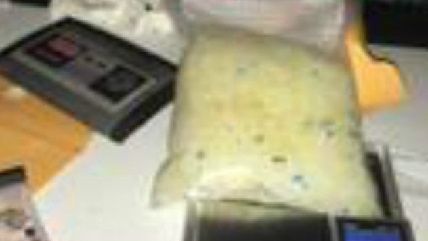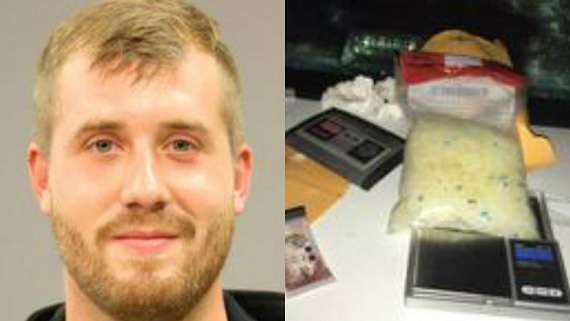 In December, sheriff's deputies in Harris County stopped Ross LeBeau after he allegedly made a right turn without coming to a complete stop. They said LeBeau admitted to having a small amount of marijuana in his car after they told him they could smell it. The deputies detained LeBeau and searched his car, where they say they found 252 grams of meth, which the man denied knowing about.
Police tut-tutted the importance of "routine traffic stops" after making the arrest, and released a mugshot of LeBeau and a photo of the "drugs on the table."
"This is another example how a routine traffic stop turned into a significant narcotics arrest in our community and may have kept our children and loved ones free from being introduced to drugs," the sheriff's office said in a press release. "Deputy Aguilar and other deputies are challenged on a daily basis to enforce the law using not only their knowledge and expertise, but their powers of observation to take criminals off the street."
The deputies' "powers of observation," however, ended up being off the mark. After the alleged meth went to a lab for testing, authorities discovered it was actually cat litter. Or, as the local ABC affiliate put in in the headline of their online story, "Man's meth arrest dismissed because he didn't have meth, he says," although police admit the substance wasn't meth.
Police say they acted appropriately because two field tests told them the substance was meth (but did not explain what additional "powers of observation" previously mentioned confirmed their finding), while LeBeau's attorney blamed a lack of spending. "Ultimately it might be bad budget-cutting testing equipment they need to re-evaluate," he said.
The sheriff's office insisted in a statement that "all indications show that the deputies followed basic procedures and followed established protocol related to this incident" and that LeBeau "failed to identify the substance" during the investigation. LeBeau says his father left the cat litter, in a sock, in his car.
While police wanted this story to be an example of why there ought to be routine traffic stops, it's a better example of why there ought to be fewer of them, and of the danger of overzealousness about non-violent offenses as well as the irresponsible way police tend to advance in the press a narrative centered around the presumed guilt of their suspects. LeBeau says he lost work and is working to clear his name. Police have apparently not apologized to him—he told ABC he'd like one.
h/t Rich