Abortion Clinic Wins Battle Against Shady Florida Bureaucrats
State health agency could provide no evidence "why it suddenly believed that ... the clinic was performing second-trimester abortions," writes judge.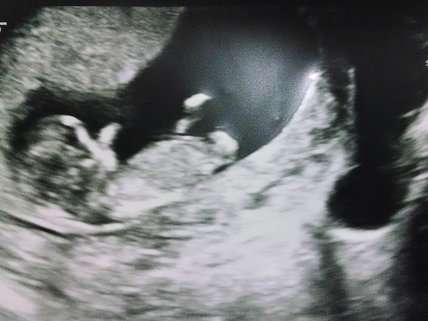 Contra the claims from Florida's state health agency, there's no evidence that a Gainesville women's clinic performed illegal second-trimester abortions, an administrative law judge has ruled. The Bread and Roses Women's Health Center, which is licensed to provide pregnancy testing, birth control, and first-trimester abortions, was accused by the Florida Agency for Health Care Administration (AHCA) of performing five abortions on women who were more than 14 weeks pregnant, which the clinic is not licensed to do. But according to Judge Lawrence P. Stevenson, the state "presented no testimony or documentary evidence refuting the credible evidence presented by Bread & Roses" that AHCA was wrong.
Sonograms provided by the clinic "show on their face that the pregnancies for each of the five procedures at issue were first trimester pregnancies and within the scope of Bread & Roses' license," wrote Stevenson in a 25-page ruling.
The monetary stakes here for Bread and Roses weren't huge—if found guilty, the clinic would have faced a $2,500 fine. But even if the issue didn't come back to bite them later, you can bet the case would be used to fodder Florida Republicans' narrative that abortion clinics often skirt regulatory rules. There's also little room for doubt here that Florida's health agency—which lobbed similar administrative complaints against three Planned Parenthood clinics recently—has an agenda as well.
"Planned Parenthood representatives have maintained that abortions were performed during the first trimester," according to AP, "and that regulators tried to change the definition [of first trimester] to justify an investigation ordered by Gov. Rick Scott."
In this instance, AHCA brought the complaint against Bread and Roses based on the flimsiest of pretenses: five abortion-patient files that did not include the start dates of the women's last periods. However, these files did contain ultrasound info indicating how far along the women were, a method of documentation that had suited AHCA just fine for the previous 10 years, according to clinic director Kristin Davy.
"AHCA presented no evidence to counter Ms. Davy's credible testimony that Bread & Roses had been submitting its [monthly summary] reports in the same manner for the previous 10 years without incident," wrote Stevenson in his decision. Nor could the agency explain "why it suddenly believed that Bread & Roses' [monthly summary] reports showed that the clinic was performing second-trimester abortions."
The judge recommended that the agency dismiss its complaint against Bread and Roses.
AHCA already dismissed its complaints against the Planned Parenthood clinics, in March, saying they were unnecessary now that a new state law a) prohibited state money from going to Planned Parenthood, and b) changed the definitions of pregnancy trimesters. "It was not entirely clear why regulators considered the previous action to fine the clinics moot—the new law does not take effect until July 1 and would not have applied to last year's complaints," reports AP.