Pentagon Duped Congress About Military Sexual-Assault Cases
Reports of negligent civilian authorities in military sexual-assault cases were overblown or unverifiable.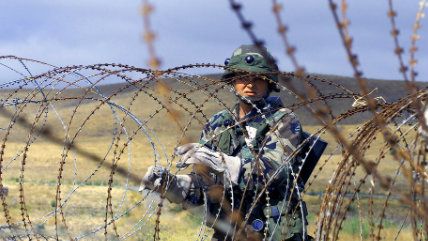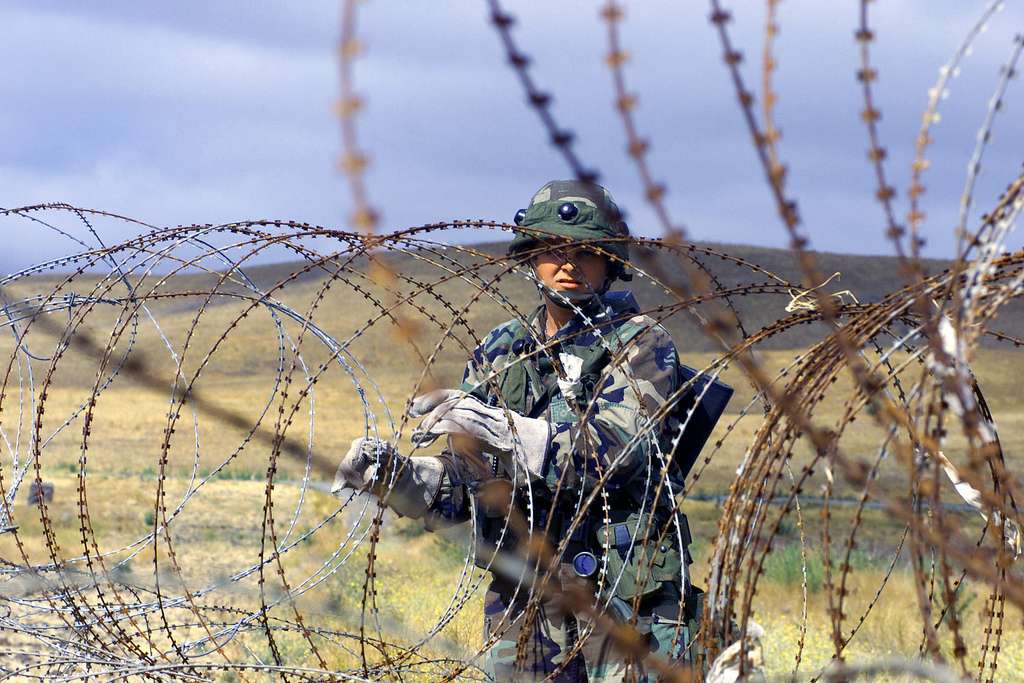 The Pentagon misled Congress about the handling of sexual assault charges against members of the U.S. military, according to an Associated Press investigation. Defense officials told lawmakers that civilian law-enforcement agents such as cops and district attorneys failed to act adequately in response to sex-crime charges against military members, while military courts picked up the slack and promptly prosecuted offenders. Yet, "in a number of cases, the steps taken by civilian authorities were described incorrectly or omitted," the AP found out.
"Other case descriptions were too imprecise to be verified," the new organization reports. "There also is nothing in the records that supports the primary reason the Pentagon told Congress about the cases in the first place: To show top military brass as hard-nosed crime fighters who insisted on taking the cases to trial."
The Pentagon testimony was designed to stop the passage of a measure that would change the way the military handles sexual assault complaints. The legislation, first introduced by Sen. Kirsten Gillibrand (D-N.Y.) in 2013, would move the decision whether to prosecute sexual assault cases from military senior officers to military trial lawyers. The measure has failed in the Senate twice so far, but could be back up for a vote this summer. From AP:
The dispute over Gillibrand's bill centers on the power that senior officers known as convening authorities have to send charges to trial and select jury members. Gillibrand and the bipartisan group of lawmakers argue that the system is archaic and ripe for bias, particularly for sex crimes. Victims may be reluctant to step forward, fearing they won't be believed or that they'll be retaliated against if they file a complaint.

But the bill's detractors have said fewer sex offenders will be caught and convicted if Gillibrand's bill ever becomes law. And that's where the sexual assault cases factored into the debate.

[Navy Adm. James] Winnefeld told the Senate Armed Services Committee in July 2013 that there were 93 sexual assault cases that military commanders insisted on taking after civilian authorities said no. Of the cases that had gone to trial at the time, more than half ended with a conviction, he said.
However, the AP investigation found that "not all the case descriptions had enough information to independently verify if they were correct" and "other descriptions omitted key details about the level of involvement by local authorities." In one case out of San Diego County the district attorney reportedly refused to prosecute a soldier for sexually assaulting a teen because of "insufficient evidence." But according to county court records, Army Sgt. Paul Henson—who was later convicted by a military court in Fort Knox, Kentucky—had long left California by the time local police learned of the incident from a police department in another state. They investigated the allegations and issued a warrant for Henson's arrest, but by this point he had been found guilty in military court already and the victim and her family elected not to proceed with criminal charges in California.