Tonight on Shark Tank: Commandos Who Fight Wars With Flip Flops
Watch the Army Rangers who founded Combat Flip Flops speak with Reason TV. Then watch them pitch the sharks on ABC at 9 p.m.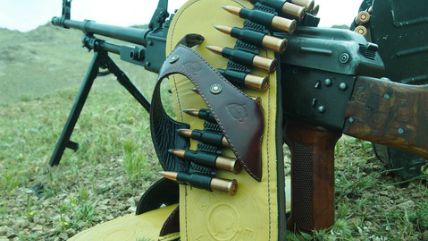 Matthew "Griff" Griffin and Donald Lee served multiple tours in Afghanistan as members of the elite Army special operations force, the 75th Ranger Regiment. But after leaving active duty, they've come to believe there's a better path to peace.
Through their company Combat Flip Flops, they're making locally-sourced products in conflict zones and using the proceeds to fund education for Afghan women, clear landmines in Laos, crack cartels in Colombia, and employ vets at home.
As might be expected from former special ops commandos, Griff and Lee's business model is as ambitious as it is risky. Now they'll take it to the sharks on tonight's episode of Shark Tank. Will Mark Cuban et al. invest in their efforts to create peace through economic opportunity?
Tune in to ABC tonight at 9 p.m. to find out. Meanwhile, watch the video below to see Griff and Lee explain to Reason TV's Justin Monticello how they went from conducting raids in remote Afghan villages to hiring coca farmers to make flip flops.